Stuart Varney: Democrats treating Republicans' speaker election fiasco like a 'comedy movie'
video
Stuart Varney: Democrats are treating Republicans' speaker election fiasco like a 'comedy movie'
FOX Business host Stuart Varney argues Republican holdouts want to impose their minority views on the entire House GOP conference.
During his latest "My Take," "Varney & Co." host Stuart Varney discusses the House Republicans' infighting on public display as they failed to elect the next House speaker, arguing the "Democrats are treating it like a comedy movie."
STUART VARNEY: My colleague Brian Kilmeade had a good analogy about the speaker election fiasco.
He said it's like going into the locker room to decide who would be captain of the team. 
There's a fight. 
They can't decide who is to lead the team onto the field, but the game can't start until the team has a captain.
THE VOTE FOR HOUSE SPEAKER
That's exactly where the Republican "team" stands right now. They are fighting each other. 
They don't have a captain. 
So, there's no legislation, no debate, they can't even swear in the members. 
The Democrats are treating it like a comedy movie; they've broken out the popcorn.
REP-ELECTS ERRONEOUSLY SHARE PRESS RELEASES SAYING THEY WERE SWORN IN HOURS AFTER FAILED HOUSE SPEAKER VOTES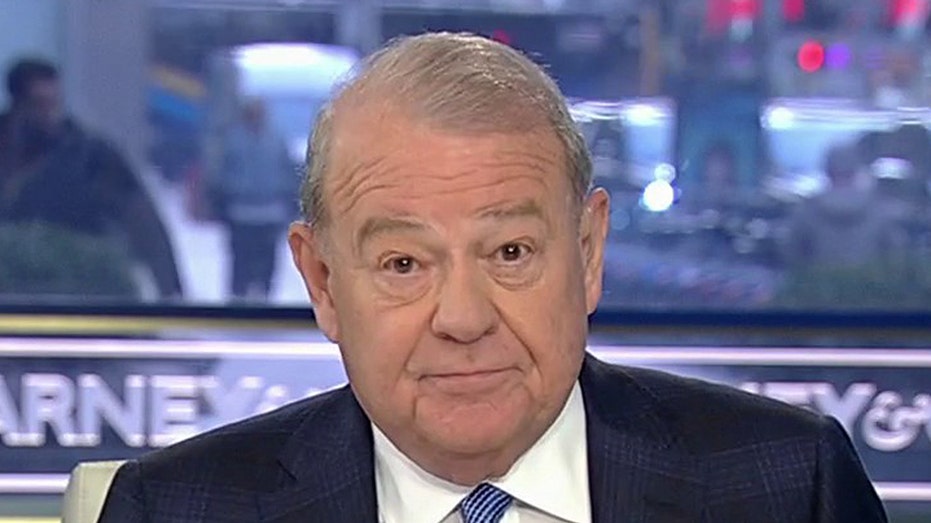 FOX Business' Stuart Varney discusses the House Republicans' speaker election 'fiasco.' (Fox News)

Two hours from now they will try again to elect a speaker. 

They've had about 18 hours to huddle and horse trade. The man who wants the job, Kevin McCarthy, sent representatives to the 20 Republicans who voted for someone else. 

Trying to turn them around. Don't know if they had any success. 

McCarthy says he's not stopping the balloting until he wins.

AS MCCARTHY FALLS SHORT ON SPEAKERSHIP, CAN ANYONE GOVERN THE HOUSE GOP?

What a fiasco. 

The holdouts are making impossible demands. They want to chair important committees. They want a balanced budget in seven years. They want to impose their minority views on the entire House GOP conference. And it's not going to work. Can 20 holdouts force the other 200 GOP House members to change their vote? 

It's not going to happen.

All you've got is embarrassing chaos, and the sinking feeling that a divided party, at war with itself, will do absolutely nothing to stop the slide to socialism. 

CLICK HERE TO READ MORE FROM FOX BUSINESS

Source: Read Full Article