Denver airport cancels or delays hundreds of flights: reports
video
Buttigieg: We will be holding Southwest Airlines accountable
Rep. Nancy Mace discusses the Southwest Airlines meltdown and how Pete Buttigieg responded to the matter on 'Maria Bartiromo's Wall Street.'
Travel issues continued to snowball at Denver International Airport on Monday after over 600 flights were canceled or delayed because icy conditions and poor visibility plagued the runway, according to reports.
The Denver Post reported roughly 650 flights were affected, which could not have come at a worse time.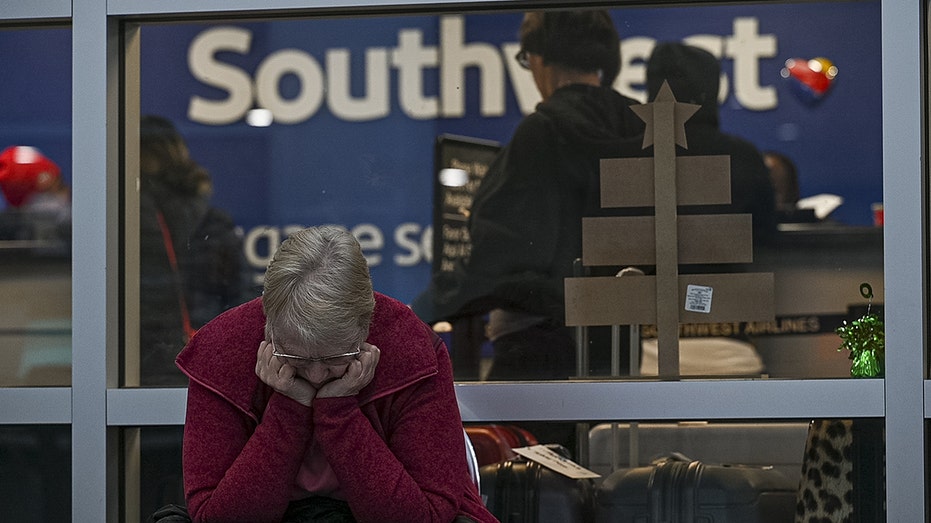 A traveler waits outside the Southwest Airlines baggage office at Oakland International Airport (OAK) in Oakland, California, US, on Wednesday, Dec. 28, 2022. Families hoping to catch a Southwest Airlines Co. flight after days of cancellations, missi (Photographer: David Paul Morris/Bloomberg via Getty Images / Getty Images)

In fact, Denver International Airport was on its way to recovery after a tumultuous week of holiday travel, when Southwest Airlines stranded thousands of passengers in airports across the country, including Denver.

SOUTHWEST MELTDOWN: HOW TO GET REIMBURSED FOR HOTELS AND MEALS, FIND LOST LUGGAGE 

Snow showers were expected to continue through most of the day and into the evening on Monday, Fox station KDVR in Denver reported.

At 7:30 p.m. EST on Monday, Denver International reported 139 flights canceled and 418 delayed.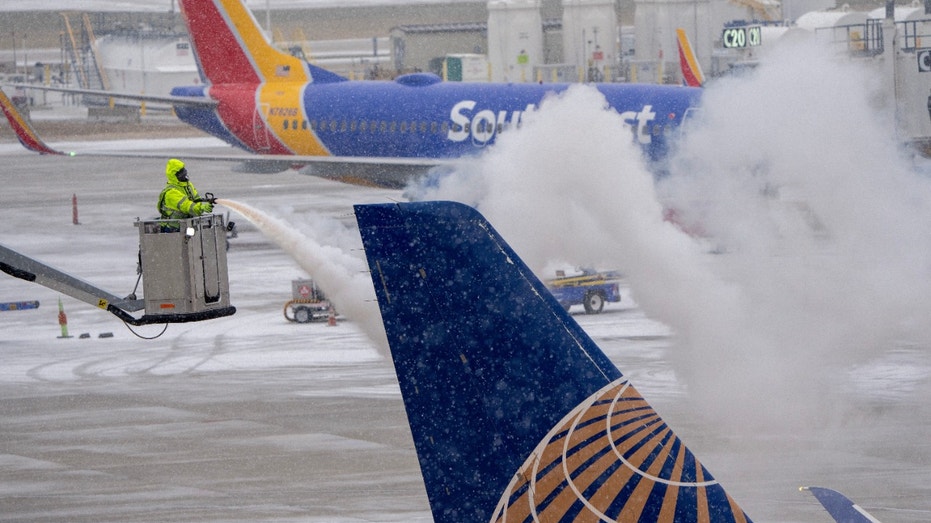 Ice is removed from a United Airlines jet after a cold weather front moved into General Mitchell International Airport in Milwaukee, Wisconsin last week. Southwest customers at the Nashville International Airport said they were threatened with arrest (Mark Hoffman/USA Today Network via Reuters / Reuters Photos)

Across the country, there were 7,077 flight delays within, into, or out of the U.S., according to flight tracking website FlightAware.com, and 710 cancelations.

SOUTHWEST CANCELS 43 FLIGHTS FRIDAY, AFTER CEO PLEDGES FULL SCHEDULE, 'GREAT OPERATION'

Denver's airport also led the nation in cancelations and delays during the day, according to FlightAware's data.

Southwest Airline is a major carrier that flies in and out of Denver.

Two days before Christmas, a winter storm that swept across the country crippled air travel, leaving many passengers stranded in airports across the country.

Delays continued through the weekend and into the following week.

CLICK HERE TO GET THE FOX NEWS APP 

The major disruption caught the attention of the US Department of Transportation and the Biden administration on Tuesday, both stating airlines will be held accountable if customer service plans aren't followed during the cancelations and delays.

As of Thursday morning, Southwest accounted for 58 % of canceled flights in the world with 2,356 cancelations.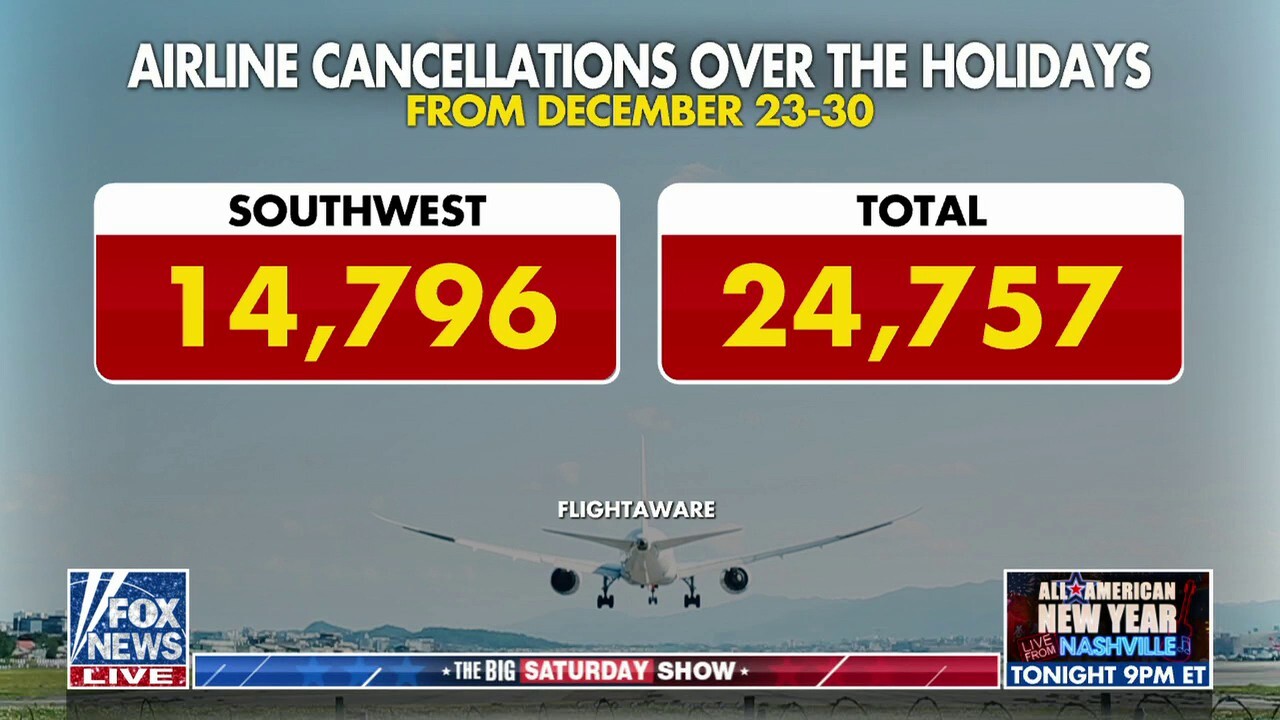 video
Southwest Airlines takes heat for thousands of cancellations, lost luggage
'The Big Saturday Show' reacts to nearly 25,000 flight cancellations or delays over the holidays and debates whether kids, babies should be allowed in first-class.

Source: Read Full Article