Binance emerges as Largest Investor in Elon Musk's Twitter Acquisition !
Today, the world woke up with the news of Tesla CEO, Elon Musk completing his Twitter acquisition for $US44 billion. Immediately after gaining authority over the social media giant, the Tesla CEO expelled many top executives along with CEO Parag Agrawal.
Now, one of the largest crypto exchanges, Binance has confirmed to be an equity investor in the Elon Musk acquired Twitter deal. This was confirmed by Binance CEO, Changpeng Zhoa or CZ where he claimed that, " We're excited to be able to help Elon realize a new vision for Twitter. We aim to play a role in bringing social media and web3 together in order to broaden the use and adoption of crypto and blockchain technology."
This statement comes after the deal was confirmed in the early hours today after it was delayed for months together. Initially in May the crypto exchange Binance was assured to invest $500 million in Twitter in the elon musk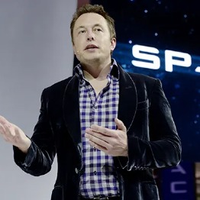 elon musk founder, ceo at tesla, spacex Elon Musk is an enthusiastic cryptocurrency believer, quivering the crypto world through his sparkling tweets. He has a complex relationship with cryptocurrencies. His tweets solely are responsible for the crypto volatility. Musk splendidly purchased $1.5 billion in the king of cryptocurrency. He was born on June 28, 1971, and is based in Pretoria, South Africa. His mother is Maye musk and his father is Errol musk, he is a South African electromechanical engineer, pilot, sailor, consultant, and property developer.

He graduated from the University of Pennsylvania, earning a bachelor's degree in Arts and physics, and the Wharton School, earning a bachelor's degree in science, and economics. Musk was honored by Axel Springer Award, an annual award given to remarkable personalities who are extremely innovative, build new markets and change markets, shape culture, and confront their social responsibility.

In 1995, Elon Musk and Greg Kouri founded a web software company called ZIP2. The company developed and marketed an Internet city guide for the newspaper publishing industry, with maps, directions, and yellow pages.X.com and PayPal: in 1999, he co-founded X.com which is an online financial service and email payment company. Space X: on 14, March 2002 he founded space x company which provides space transportation services.

On July 1, 2003, he founded TESLA. Tesla is an electrical vehicle and clean energy company which designs and manufactures electric cars, battery energy storage from home to grid-scale, solar panels and solar roof tiles, and so on. His other activities involve SolarCity and Tesla Energy, Neuralink, the boring company, Managerial style and treatment of employee Hyperloop, openAI music, and ventures. Etc. he made $165 by selling PayPal to eBay. And was first listed on the Forbes Billionaires List in 2002, with a total net worth of $2 Billion. [email protected] EntrepreneurInvestorChief Executive Officer


Followers : 0 View profile buyout.
Elon Musk – Chief Twit
On the other hand, the reason that Elon Musk gives for firing the top executives of Twitter is that earlier Twitter's lead team had misled him in terms of spam accounts. Among the top officials who were terminated also include CEO Parag Agarwal, Ned Segal, a chief financial officer and Vijaya Gadde, chief of legal affairs and policy.
Furthermore, immediately after Twitter was acquired, Elon Musk posted a Tweet which said, the bird is free.
Just before the acquisition, there were concerns that Elon Musk would promote free speech which will see more online toxicity. However, later Elon Musk confirmed that Twitter should be warm and welcoming to all.
Prior to his acquisition, Elon Musk visited Twitter's San Francisco headquarters and also changed his Twitter profile to Chief Twit. The main aim of Elon Musk is to reduce bot and spam accounts on Twitter, but he has not yet clarified how he is planning to achieve that and who will run the company.

Source: Read Full Article