How Toyota India will tackle its slow growth
'In terms of semiconductors, challenges do remain in the pan industry, but I think we are much better than where we were a year or so back.'
Toyota India reported in 2022 more than a ten-year high in sales, as it tackled supply-chain problems, the impact of the Ukraine war and a global slowdown.
Vikram Gulati, Toyota Kirloskar Motor's country head and senior vice president of corporate affairs, believes the company will post better sales in 2023.
Gulati spoke to Shine Jacob and Deepak Patel/Business Standard about the semiconductor crisis, hybrid vehicles and green energy at the Auto Expo.
How is the semiconductor crisis affecting business, as you have stopped taking orders for the diesel Innova Crysta?
It is not only with semi-conductor, but with a broader set of supply-chain issues (component supply) which we are dealing with. Therefore we stopped the bookings temporarily so that our customers do not face any inconvenience.
We are trying to debottleneck the supply chain issue as early as possible.
In terms of semiconductors, challenges do remain in the pan industry, but I think we are much better than where we were a year or so back.
Regarding debottlenecking, there are many possibilities that we have to look at. There is also a continuous effort that we have been making towards localisation.
We were amongst the first to make the key elements of EV powertrain—E-drive. It is actually being utilised in the Hycross and the Hyryder and are also being exported to Japan.
When most global majors are running after EVs, you seem to be looking at hybrids and flex fuels too. What is your strategy?
True to our commitment to fighting climate change, we want to be in all technologies.
In the Indian market, not just hybrids, all technologies are relevant. EV two-wheelers and three-wheelers are already taking off in a very big way because the problems like charging and cost issues are sorted out.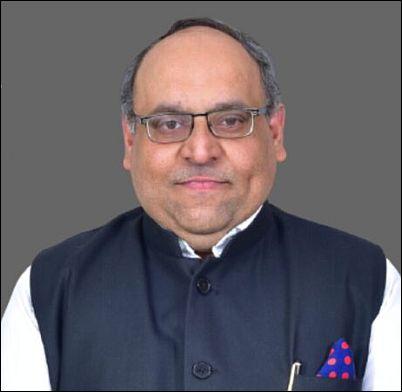 Ethanol is another technology that is suited for our country as it creates wealth to the agrarian economy too from wastes. You can also look at the ICE value chain to make flex fuel vehicles.
The reason why hybrids were born is because it answered to the problems that EVs were facing at that time. It will continue to face the issues to a certain degree now also.
The element of range anxiety is still there and therefore we gave a product called strong hybrids, which is a self-charging electric vehicle.
The only difference between EV and this (hybrids) is that you carry the electricity in some other form onboard and generate the electricity.
Do you think that more tax sops are required for hybrid vehicles?
To be fair to the government, they have done tremendous work in the electric mobility space and hydrogen and ethanol.
If you look at it from a hybrid perspective, we are included in FAME; we do get rate advantage compared to gasoline; we are part of the production linked incentive programme. So, the government has been recognising it.
The problem is something different–the rate difference that we are seeing is not sufficient.
When you add GST and the road tax that one consumer has to pay, then in rupee terms today the consumer is actually paying more tax than the gasoline.
Our request to the government is at least he should not be paying more tax compared to gasoline. He should be paying, if not the same, lesser tax.
Raw material prices are a concern for EVs. What is your take on this?
Commodity prices for conventional goods have eased a bit. In terms of EVs, commodity prices are high due to larger demand and disruptions.
Going forward, once the Chinese economy starts to come back with no restrictions, as they had earlier, they are definitely going to have an impact on demand and supply of energy, both crude as well as gas and also commodities like iron ore and other stuff.
In my assessment, commodity prices are going to be under pressure going forward and northward bound.
Among the EV commodities include lithium, raw metals that go into several products and even copper.
Your sales have grown by over 20 per cent in 2022. What is your forecast for 2023?
I think markets have improved, on a macro level for the entire industry, plus a lot of debottlenecking has happened with issues that we were dealing with.
We have launched two products, which have been highly successful. Of course, Hycross is yet to reach the market, but Hyryder has done that.
We feel that with the products that we have got and the kind of response that we are getting and the kind of order booking we have, 2023 is going to be even better.
Toyota has a global tie up with Suzuki, how is it working?
It is going on well. It was conceived with the dream to do mass electrification.
For mass electrification, we need technology as well as skill. In India, they have the skill and we have the technology. Both these stories will have to go out together.
Feature Presentation: Ashish Narsale/Rediff.com
Source: Read Full Article