Labor, Libs pre-commit to pokies reform protection for pubs and clubs
Key points
Following a damning royal commission into Crown casino's conduct, the venue had a number of restrictions imposed on it.
Those measures are designed to weed out money laundering and stop the exploitation of problem gamblers.
The lobby group for pubs, clubs and RSLs that have pokie machines wants to avoid those same measures being imposed on its venues.
It says both major parties have provided an assurance that won't happen.
Such venues, and groups that represent them, have often been generous donors to previous election campaigns of the major parties
Victoria's powerful clubs lobby says both major political parties have assured it there will be no upcoming policy changes that eat into gaming machine revenue, despite a government crackdown on Crown Casino and pokie reforms in other states.
Andrew Lloyd, chief executive of Community Clubs Victoria (CCV), which represents pubs, clubs and RSLs but excludes Crown Casino, said he had received "letters of comfort" ahead of the state election from both Labor and the Coalition, supporting the status quo in the regulation of pub and club gaming.
Victoria's clubs and pubs do not expect Crown-like regulation for their pokie macine operations.Credit:Peter Braig
This is despite recent data pointing to record pokie losses in Victoria for 2022-23 and warnings from gambling experts, federal agency Austrac and Crown itself that tougher rules for the casino alone would push problem gambling and money laundering in pubs and clubs.
"The major parties don't want to change anything in this space," Lloyd said. "They want to make sure the systems in place work."
In response to the Finkelstein royal commission, the Victorian government has legislated the requirement of Crown's pokie patrons to show ID, pre-commit to maximum pokie losses and face strict time limits on pokie gambling.
In a September letter, Victorian Gaming Minister Melissa Horne assured the clubs the government reforms were limited to the casino.
"At present, our focus is on implementing the Royal Commission's recommendations and holding the casino operator to account," Horne said in the letter, seen by The Age.
"The government looks forward to continuing to work with Community Clubs Victoria and your members to support strengthening your industry."
Coalition gaming spokesman Danny O'Brien also confirmed he had a video call with CCV after being appointed to the portfolio in July. He said he made it clear there were no major changes coming that would worry the clubs.
"The Liberals and Nationals support local community clubs and venues, which are central to so many of our communities," O'Brien told The Age.
Victorian Gaming Minister Melissa Horne. Credit:Justin McManus
Earlier this year, Crown warned that confining the new rules to casinos would push problem gambling and money laundering to other less-regulated venues, a view shared by Austrac, the federal agency responsible for tracking the financial transactions of criminals.
But the CCV and the influential pub lobby Australian Hotels Association (AHA) have vigorously opposed the extension of Crown-style regulation beyond the casino.
The clubs and pubs lobbies also do not expect Victoria to replicate Tasmania's ground-breaking, bipartisan plan for a mandatory pre-commitment system that will restrict a person's pokie spending to a maximum of $100 a day.
NSW Premier Dominic Perrottet has also endorsed the idea of cashless gaming cards after the state's Crime Commission warned that billions of dollars in "dirty money" was being gambled in the state's pubs and clubs each year.
Now, gambling experts say Victoria is at risk of falling behind other states in the regulation of pokies in pubs and clubs, where the bulk of pokie losses occur.
Monash University's Charles Livingstone said Tasmania had shown the way for reform with its promise of a mandatory, pre-commitment system.
"Given that the harm by pokies is worse at very accessible pubs and clubs in poorer suburbs and rural towns in this state than at the casino, why are the major parties in Victoria so reluctant to act?," he asked.
"Where do Labor's loyalties lay, with a lobby that buys political influence using the losses of vulnerable gamblers, or with those battling poverty and disadvantage in the ALP's heartland?"
Premier Daniel Andrews is well known in business and Labor circles for his friendly relationship with the liquor and gaming industries, especially the AHA.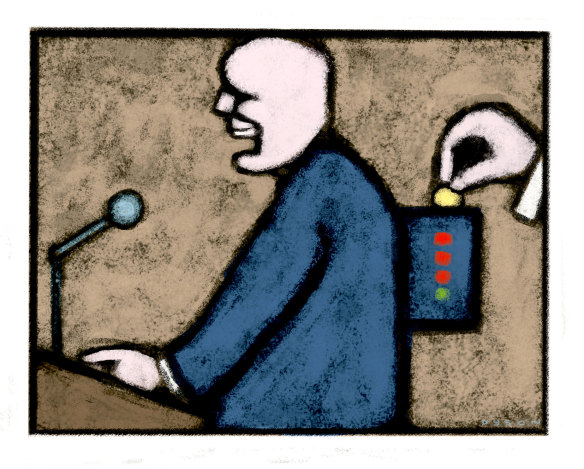 Ahead of the 2018 state election, the AHA poured almost $1 million into Labor's campaign.Credit:Andrew Dyson
Ahead of the 2018 election, the AHA poured almost $1 million into Labor and its former fundraising arm, Progressive Business, the biggest-ever corporate contribution to a political party in Victoria. It also donated hundreds of thousands to the Liberal and National parties and supported independents who preferenced the major parties ahead of the anti-pokies Greens.
The clubs sector contributed to Labor's thumping victory by "mobilising" the 600,000 members of its gaming clubs and encouraging them to vote for the major parties.
It is not yet clear how much support the gaming lobby is providing to the major parties in this campaign, the first under Labor's new laws that limit any donor to donating no more than $4080 over four years.
Figures from Victoria's new Gambling and Casino Control Commission show record pokie spending, with $804.5 million lost in the first three months of this financial year.
That is a 12.6 per cent increase from the same three-month period in 2018-19, suggesting a pandemic-induced slump in poker machine outlays has well and truly reversed. Victoria is on track this financial year to exceed $3 billion in losses for the first time ever.
The largest spending was in Melbourne's west, where pokie players lost $46.2 million on Brimbank's machines in the September quarter. That was followed by $42.8 million lost in Casey, in the south-east, and $39.2 million in Whittlesea, in the north-east.
The Productivity Commission has estimated that problem gamblers account for about 40 cents of every dollar lost.
A government spokeswoman said: "The royal commission recommended a mandatory pre-commitment scheme be put in place at Crown and that is exactly what we are delivering."
She said the government had strengthened harm minimisation requirements and established the Victorian Gambling and Casino Control Commission to provide stronger regulation of all gambling and gaming including in pubs and clubs.
The Morning Edition newsletter is our guide to the day's most important and interesting stories, analysis and insights. Sign up here.
Most Viewed in National
From our partners
Source: Read Full Article