Yellen says no bailout for Silicon Valley Bank: 'We're not going to do that again'
video
Collapse of Silicon Valley Bank is a 'warning sign' of how 'screwed up' our banking system is: Charlie Gasparino
FOX Business senior correspondent Charlie Gasparino provides expert analysis of the historic collapse of Silicon Valley Bank and its widespread economic impact.
Treasury Secretary Janet Yellen said Sunday that the federal government will not bail out Silicon Valley Bank (SVB) but will help to try to meet the "needs" of depositors who stand to lose millions after the bank collapsed last week.
The Federal Deposit Insurance Corporation (FDIC) insures deposits up to $250,000, but many of the companies and individual customers who used the bank had much more than that in their account. Yellen signaled on CBS' "Face the Nation" that government bailouts like those from the 2008 financial crisis would not be considered but that she expected regulators to weigh "a wide range of available options" for protecting those depositors.
"We're not going to do that again," Yellen said. "But we are concerned about depositors, and we're focused on trying to meet their needs."
"I've been working all weekend with our banking regulators to design appropriate policies to address this situation," she said. "I can't really provide further details at this time, but I really want to emphasize that the American banking system is really safe and well capitalized. It's resilient."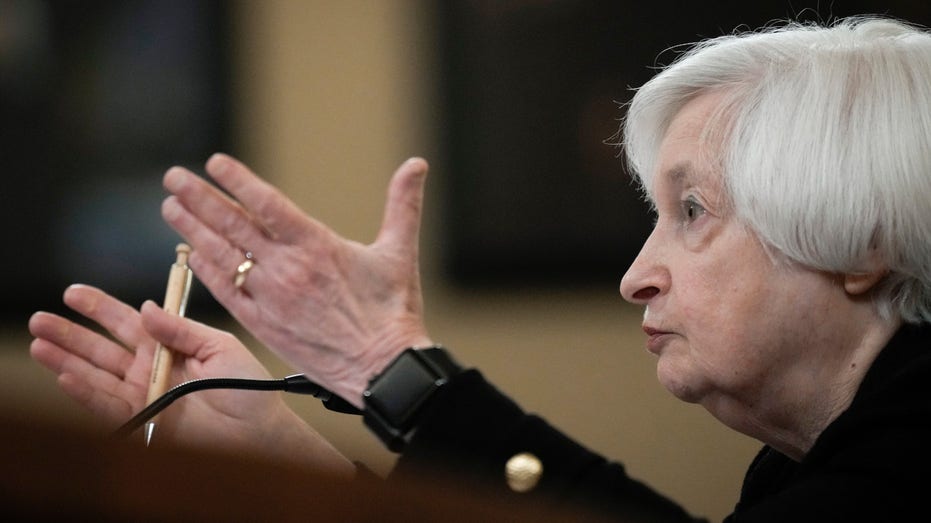 Treasury Secretary Janet Yellen testifies during a House Ways and Means Committee hearing on Capitol Hill March 10, 2023 in Washington, D.C. ( Angerer/Getty Images / Getty Images)

SILICON VALLEY BANK COLLAPSE HITS COMPANIES SUCH AS CAMP, COMPASS COFFEE

SVB, based in Santa Clara, California, collapsed last week and is now under the control of federal regulators. The bank held a reputation as a go-to for a number of Silicon Valley industries and startups. Y Combinator, an incubator startup that launched Airbnb, DoorDash and DropBox, regularly referred entrepreneurs to them.

SVB had been the 16th-largest bank in the U.S. prior to the bank run that led to its downfall, when the bank had to sell bonds at a loss to cover the withdrawals. Deposits that are insured by FDIC are supposed to be available by Monday morning. 

SVB's collapse was so quick that hours before its closure, some industry analysts were hopeful that the bank was still a good investment. The bank's shares had fallen by 60% on Friday morning after a similar drop the day before.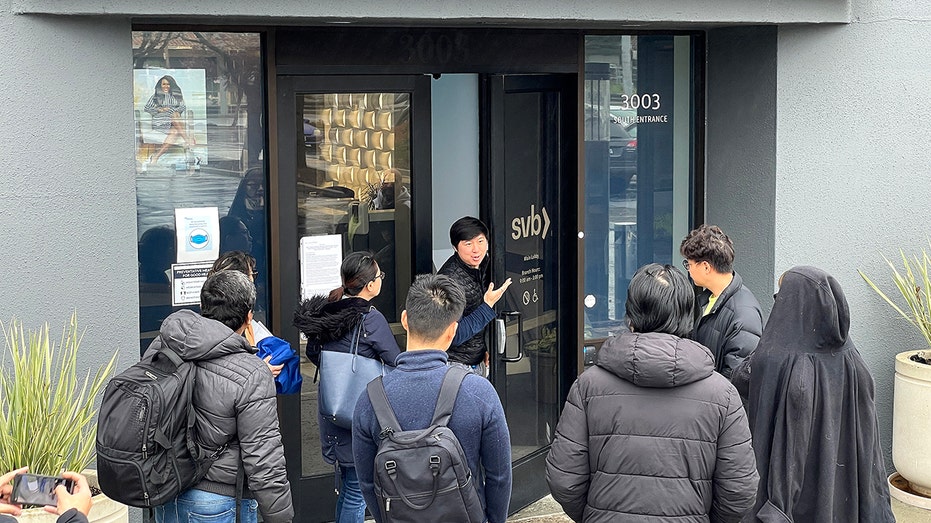 A worker tells people that the Silicon Valley Bank headquarters is closed on March 10, 2023, in Santa Clara, California. Silicon Valley Bank was shut down on Friday morning by California regulators and was put in control of the U.S. Federal Deposit I (Photo by Justin Sullivan/Getty Images / Getty Images)

Yellen tried to reassure Americans that SVB's collapse would not create a domino effect for other banks.

"We want to make sure that the troubles that exist at one bank don't create contagion to others that are sound," she said.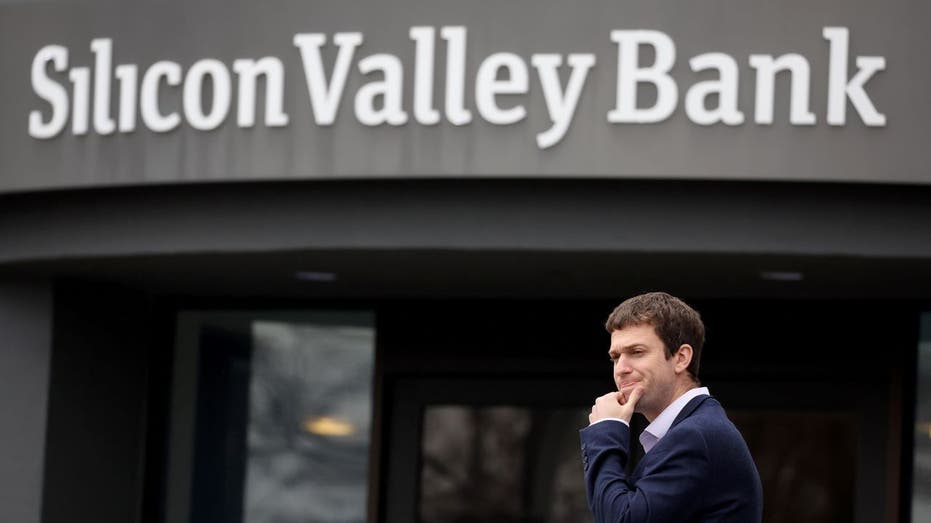 A customer stands outside a shuttered Silicon Valley Bank headquarters on March 10, 2023 in Santa Clara, California. (Justin Sullivan/Getty Images / Getty Images)

Yellen described rising interest rates, which have been increased by the Federal Reserve to combat inflation, as the core problem for SVB. Many of its assets, such as bonds or mortgage-backed securities, lost market value as rates climbed.

GET FOX BUSINESS ON THE GO BY CLICKING HERE

"The problems with the tech sector aren't at the heart of the problems at this bank," she said.

Fox News' Anders Hagstrom, Peter Aitken and the Associated Press contributed to this report.

Source: Read Full Article