Bitcoin Price Looms Around $1700 After Breach of Support
Bitcoin markets are continuing to be slightly bearish as support for $1700 levels was breached earlier through the day. BTC/USD prices did drop down to $1650 price levels, yet the recovery from those levels was relatively swift with an upward spike pushing prices back around $1700 shortly after the fall.
Major Signals
Traders are perhaps losing some of their faith to the potential bitcoin's price holds for a recovery.
Volatility has become a major factor in markets as BTC/USD rates noticeably swing towards both directions several times through the day.
Trading volumes are up from preceding trading sessions yet this hadn't managed to help support withstand selling pressure.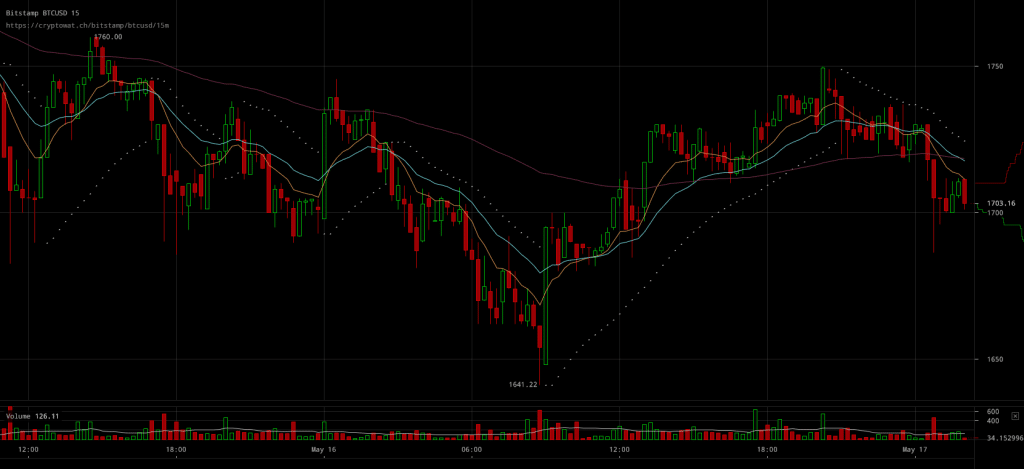 Bitstamp BTC/USD charts are indicative of how the market's sentiment has dwelled into a much more bearish mood with traders responding negatively to attempts to break through the newly established resistance. Bitcoin prices continue making it seem like the market is going through a downtrend after the rally. The way through which bitcoin prices are going down isn't particularly fast, but support is slowly exhausted as in spite of the higher trading volumes; the market's sentiment worsens.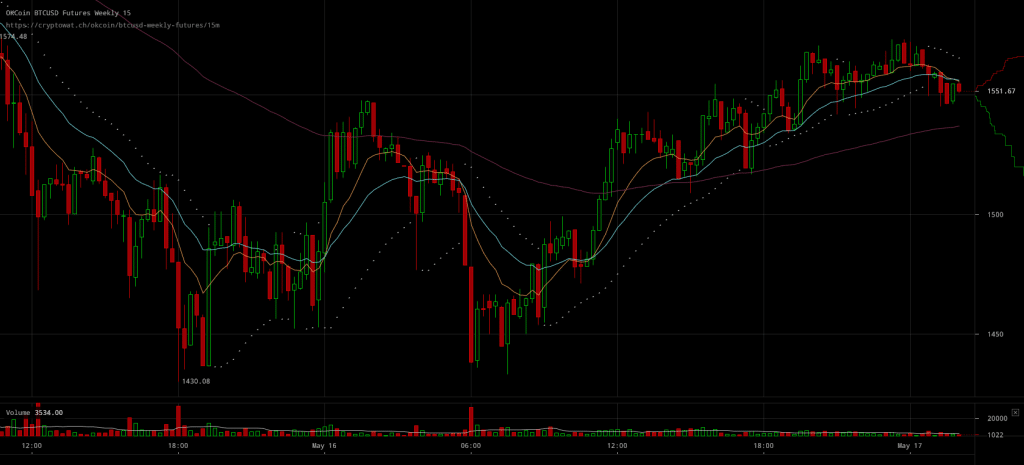 OKCoin BTC/USD weekly futures charts showcase that futures traders are continuing to help maintain large spreads between futures rates and live BTC/USD prices. Yet, the recent fall in live markets wasn't directly mirrored by futures rates, thus closing the $200 spread by a notable margin.
Overall, markets are sure under some pressure. This becomes especially visible now that the recovery pushing BTC/USD rates back above $1700 in response to the breach, prices have once again went down and looming the same levels. But the bearish market sentiment hasn't managed to push markets into a complete selloff in spite of the fact that bitcoin prices saw a monumental rise through the last few months. While this rally appears to be going off at the moment, a return wouldn't be too unlikely if we see an easing of selling pressure.
Source: Read Full Article