Energy expert sounds alarm over California power grid: 'Stressed to the limit'
video
Making renewable energy switch will 'cost a lot more' than California thinks: Edward Ring
California Policy Center Senior Fellow Edward Ring argues storage and distribution of wind and solar energy must be improved before making a fully renewable transition.
As California leaders continue to push a renewable energy agenda, one state policy expert is sounding off on the pricey costs and lack of infrastructure that could bring the Golden State's electric grid to the brink of collapse.
"The California power grid is stressed pretty much to the limit," California Policy Center co-founder and senior fellow Edward Ring said on "The Big Money Show" Tuesday. "Our ability to import energy as well as our ability to generate energy from renewables just isn't there, the storage isn't there or the transmission lines as well."
Ring, along with other energy experts, have warned California's power grid faces years of potential blackouts as state politicians prematurely push a renewable energy transition.
Consumers would likely take on a "ridiculous" burden, he further argued, while noting it will be "incredibly expensive" to generate enough wind and solar energy supply.
CALIFORNIA VOTERS TO WEIGH IN ON BANNING NEW OIL AND GAS WELLS NEAR COMMUNITIES
"It depends on where you are in the state, which utility you've got, but we definitely already have the most expensive electricity in the country," Ring explained. "And if we're going to make any sort of real progress towards achieving these objectives, it's going to cost a lot more."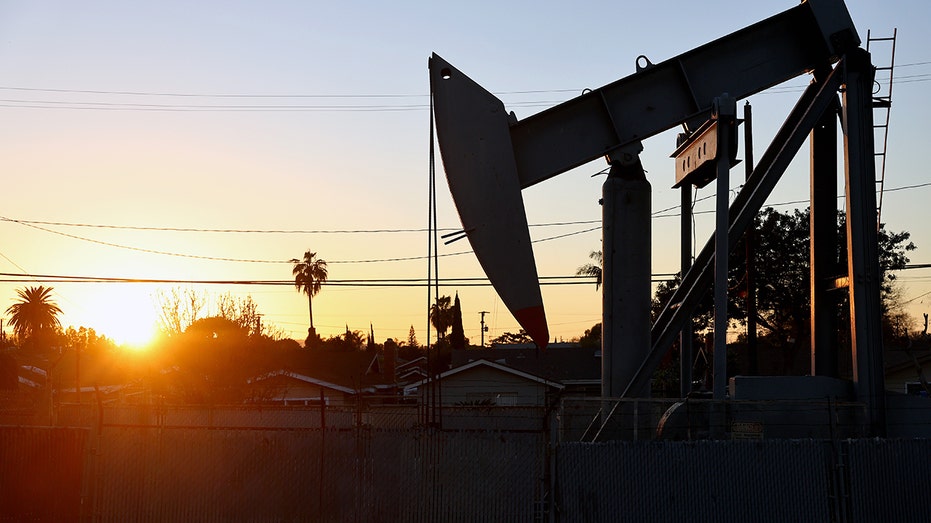 Amid a renewable energy and electric vehicle push, California Policy Center co-founder and senior fellow Edward Ring warned the state's power grid is "stressed to the limit" on "The Big Money Show" Tuesday. (Getty Images)

The state's grid, which is still mainly powered by fossil fuels, is undergoing a major shift from natural gas and coal power to renewable power like wind and solar. Simultaneously, state officials are pushing an electrification of the economy – particularly in the transportation sector through electric vehicle mandates – which is expected to increase pressure on the grid.

The state's plan involves goals to slash greenhouse gas emissions by 85%, cut oil usage by 94% and deploy more solar and wind capacity over the next two decades. The aggressive plan to overhaul the state's energy system came three months after a top California environmental agency moved forward with a rule requiring all new vehicle sales to be electric by 2035.

Ring criticized the state's proposed methodology of distributing wind and solar installations evenly across California to ensure each resident is geographically close to one.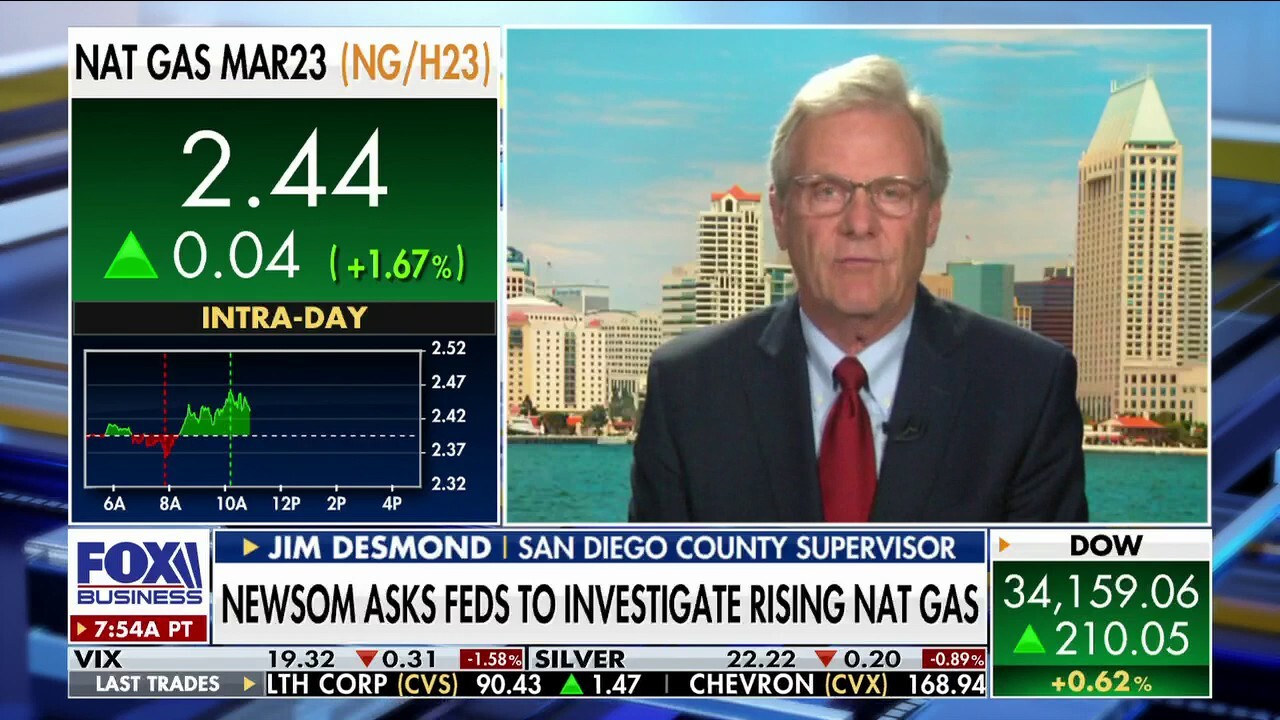 video
California doesn't have the infrastructure for its 'lofty goals': Jim Desmond
San Diego County Supervisor Jim Desmond discusses California Gov. Gavin Newsom's calls for an investigation into rising natural gas prices and Elon Musk helping San Diego with its transportation issues.

"The problem with that, of course, is that wind only blows consistently in certain parts of the state. And unless you're going to get down into the southernmost latitudes of the state – the Mojave Desert and the South San Joaquin Valley – you're not going to get real good solar yields either," the policy expert pointed out.

There's also a rude awakening when it comes to the land acreage needed to produce an equal amount of energy as traditional fossil fuel plants.

"You need to build seven or eight times as much solar power so that the capacity is sufficient to give you an output that you're going to actually need," Ring said. "And California's power grid consumes, on average, 50 gigawatts of power. If you were going to generate that kind of power with solar energy or with wind, you would be covering literally, especially with wind, wind's even worse than solar, tens of thousands of square miles."

GET FOX BUSINESS ON THE GO BY CLICKING HERE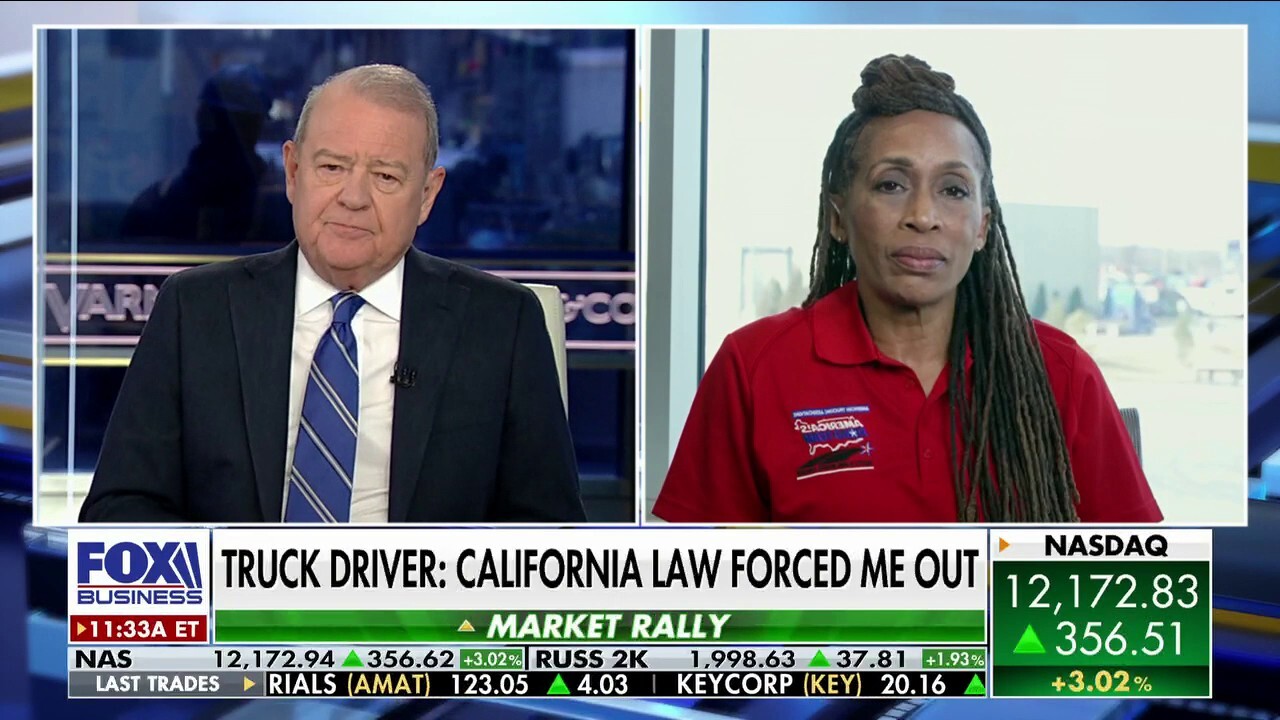 video
Truck driver Dee Sova on moving her business out of California: It was financially 'worth it'
Truck driver Dee Sova explains her decision to move her business out of California following the statewide ban of independent truck drivers on 'Varney & Co.'

Ring had previously told Fox News Digital that the state will have to build an "outrageous" amount of wind and solar installments in a short period of time.

"There's a burden to the consumer that's going to get very heavy," he said. "Even if they can pull it off without blackouts, the burden to the consumer is going to be ridiculous."

READ MORE FROM FOX BUSINESS

Fox News' Thomas Catenacci contributed to this report.

Source: Read Full Article