XRP May Rally Over 10% Upon Breaching Two Critical Levels
Recently, XRP has been facing significant rejection at its overhead resistance level, including a rejection that occurred just a week ago. On the daily chart, XRP has shown a slight upward movement of 3%. However, over the past week, this altcoin has not made much progress as its price has decreased by 0.4%. This indicates that the XRP price is indecisive over longer time frames.
The technical outlook for XRP suggests that the market is bearish. There is a low demand for the altcoin, and accumulation remained less too. However, if XRP manages to move above its overhead resistance, this could trigger a recovery.
Currently, the BTC price is hovering below the $30,000 mark, and most altcoins have followed a similar trend. If BTC breaks through the $30,000 mark, XRP could attempt to move upwards.
At its current level, the altcoin is at a crucial point, as an increase in demand could cause a rally, while a decrease in price could result in a loss of up to 16% of its value. Furthermore, the market capitalization of XRP has decreased, indicating an increase in the number of sellers.
XRP Price Analysis: One-Day Chart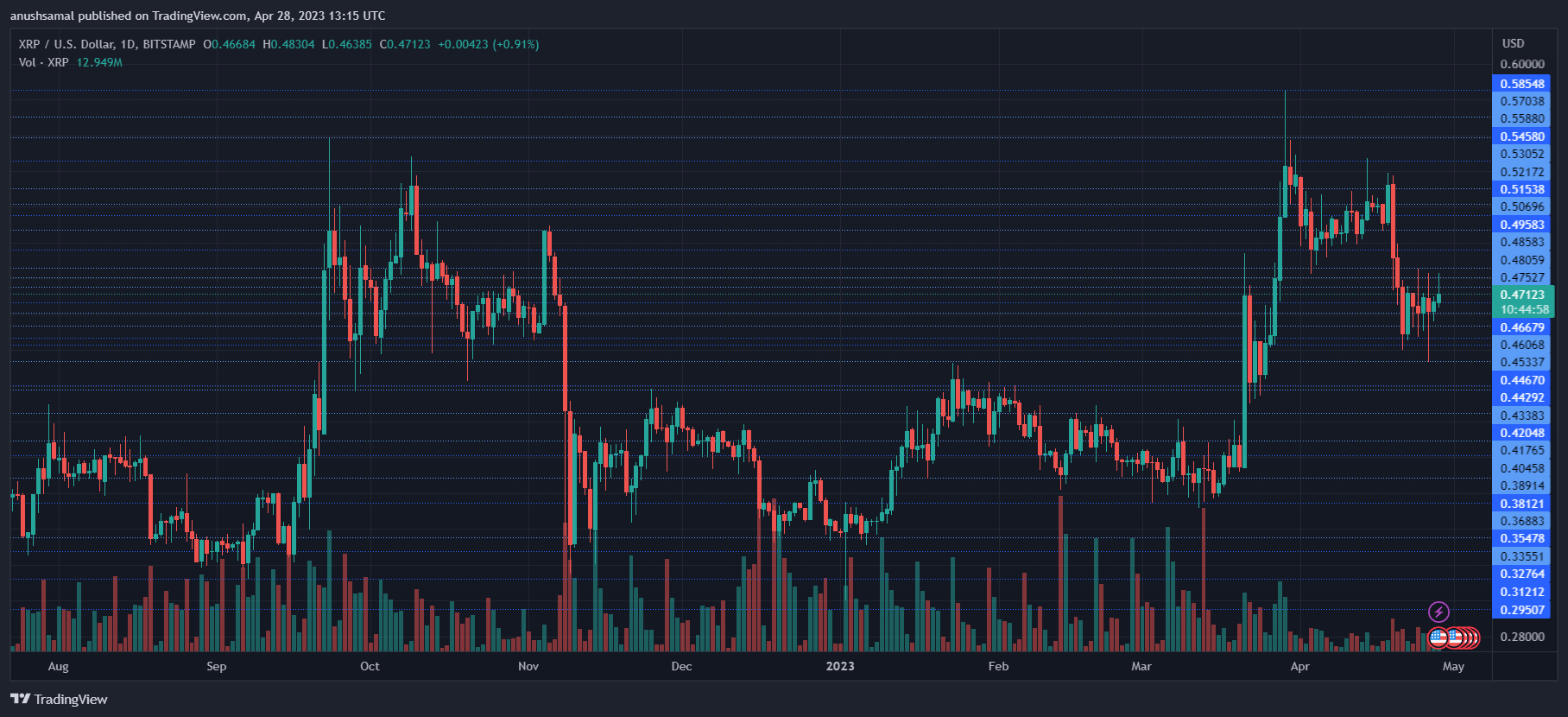 The altcoin was trading for $0.47 at the time of writing. It is trading underneath its overhead resistance of $0.48. The aforementioned resistance mark is crucial as it has served as a price ceiling previously.
A break above the $0,.48 mark can push XRP to $0.50, which might act as another ceiling before the altcoin targets $0.53. A move to $0.53 means over a 10% rally.
On the flip side, a fall from the current price level will drag XRP to $0.44 and then to $0.40, thereby bringing bearish influence back. The amount of altcoin traded in the last session was red, indicating a fall in demand.
Technical Analysis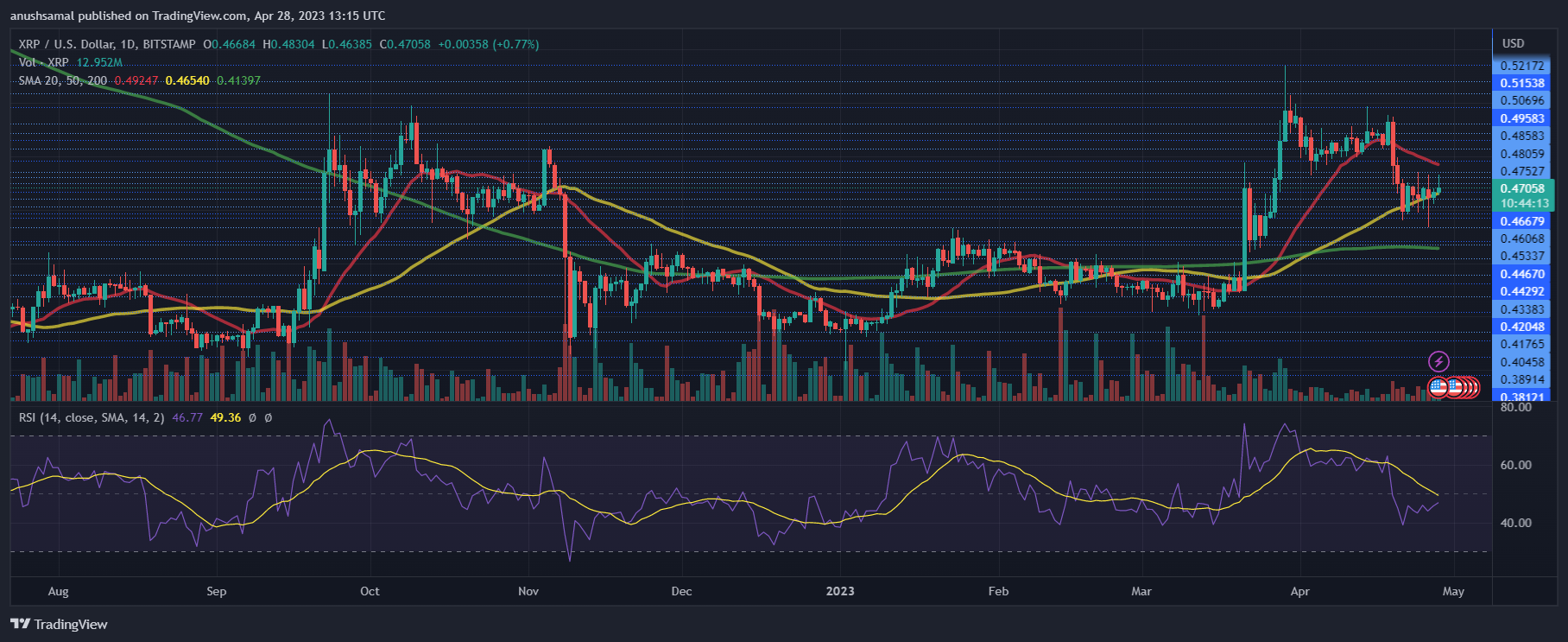 Since the altcoin dropped below the $0.50 level, demand for the altcoin has failed to recover. The Relative Strength Index (RSI) indicates that selling strength outweighs buying strength, as the RSI is below the half-line.
Additionally, the altcoin remains below the 20-Simple Moving Average (SMA) line, which signifies that sellers have control and are driving the price momentum in the market. However, if demand for XRP increases slightly, it could push the coin above the 20-SMA line. This would signal a return of bullish strength on the chart.
In line with other indicators, the altcoin is displaying sell signals. The Moving Average Convergence Divergence (MACD), which indicates price momentum, has formed red histograms, signalling to sell.
Furthermore, the Bollinger Bands, which portray price volatility and fluctuation, have opened up. This suggests that the coin may experience significant price fluctuations over the next few trading sessions.
Source: Read Full Article