JPMorgan: Short Covering Rally Expected with Spot ETF Prep
Bitcoin's rebound is in full swing! Mining profitability hits a 4-month high, while experts see an imminent surge towards $45K. Is an ETF finally on the horizon? Keep an eye on the $40K target. At approximately $36,000,  bitcoin org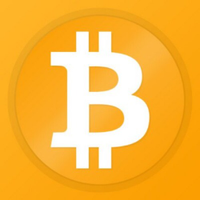 bitcoin org Event OrganiserTechnologyPayment solution
prices have witnessed a significant surge, prompting JPMorgan analysts to raise questions about the rally's sustainability. The remarkable price increase has primarily been attributed to two pivotal factors that have dominated the crypto landscape recently.  So, if you are waiting for a crypto rally, expect the unexpected. 
Two Factors To Decide BTC Price Fate
Since jpmorgan chase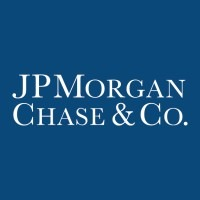 jpmorgan chase Financial Service Provider
  said the "crypto rally looks overdone." First and foremost, the anticipated approval of a spot Bitcoin ETF in the U.S. has been a significant catalyst for the market surge. This development has generated excitement, with many foreseeing an influx of new funds into the crypto market.
Additionally, speculation is that this approval could be considered a triumph for the crypto industry, potentially influencing a more lenient regulatory approach from the Securities and Exchange Commission (SEC). However, JPMorgan analysts adopt a cautious stance, expressing skepticism about the potential impact of these developments.
The surge in interest around the potential approval of a spot Bitcoin ETF stems from the belief that it may lead to a redistribution of existing capital, moving from established Bitcoin products to the newly approved ETFs. This ETF provides direct access to Bitcoin, a milestone for mainstream digital currency investment, reigniting investor interest and affirming Bitcoin's legitimacy as a potentially lucrative asset.
20% Hash-Rate Drop Pointing BTC Got the Halving Share?
Next up is the Bitcoin halving event, slated for April/May 2024, which is poised to reduce the rate at which new Bitcoins are generated, potentially driving up Bitcoin's value. However, JPMorgan analysts caution that this event's impact has already been factored into the current Bitcoin price.
Their assessment reveals that while the projected production cost of Bitcoin post-halving could surge from $21,000 to around $43,000, the present market price of roughly $36,000 aligns with an expected 20% drop in the hash rate. This suggests that the effects of the halving event have already been integrated mainly into Bitcoin's current value.
What Next If All Done?
After hitting $37,000 this morning, Bitcoin bulls await ETF approval. BTC rallied 28.5% in October and November. From November 9, the SEC has six days to rule on these ETFs, analysts say. Positive market circumstances, huge digital asset gains, and a $1.4 trillion worldwide crypto market size also propel Bitcoin's rise. Max Keiser and Michael Saylor said social upheaval could boost gains to $200K, while the 2024 halving event might boost gains beyond $350K.
Source: Read Full Article