Deaton predicts 3-year impact from SEC vs Ripple ruling.
The Ripple Vs SEC which was ongoing for over two years has reached its end with Judge Analisa Torres ruling that XRP is not a security. This landmark case establishes a significant precedent for other similar cases initiated by the SEC against various other cryptocurrency companies.
In a recent interview, pro-XRP lawyer, Attorney  john e deaton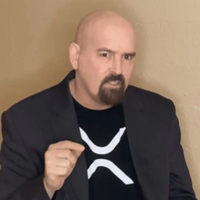 john e deaton founder at Crypto Law US john EntrepreneurHostMarket Analyst
explained Judge Torres' decision on SEC v. Ripple case will be the law of the land for the next three years.
Ripple Ruling To Set Precedent For Upto Three Years
Attorney John Deaton, the founder of Crypto Law, has highlighted the impact of the SEC v. Ripple ruling on the cryptocurrency industry. During an interview with Ash Bennington, the Crypto Editor of Real Vision, Deaton stated that the ruling in the SEC v. Ripple case will remain the "law of the land" for the next two to three years. Deaton further explained that it may take up to three years before the case reaches the Second Circuit. This remark was reported by Fox Business' Eleanor Terrett in a tweet. 
In response, Attorney Deaton provided further clarifications to his remark. As per Deaton, Judge Torres' ruling will be the "law of the land" as regards the SEC v. Ripple case. 
Also Read: SEC Chair Gensler Voices Concerns Over Court Verdict: Is Ripple In Trouble?
In terms of the SEC's appeal request, Deaton explained that it might take up to three years for the judge to approve it. Deaton also speculates that the SEC may reference the LBRY ruling, where it achieved a complete victory, in an attempt to argue that Judge Torres made an incorrect decision in the Ripple case.
SEC Considers Appeal Following Judge Torres' Ruling
On July 13, Judge Torres delivered her ruling in the SEC v. Ripple case, but neither party achieved a complete victory through a summary judgment. The judge dismissed the SEC's claim that Ripple violated the law through its programmatic sales of XRP. However, she ruled that Ripple's direct past sales to institutional clients are securities. Judge Torres also concluded that XRP itself does not qualify as a security.
The SEC Chair gary gensler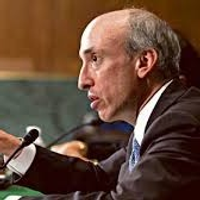 gary gensler chairman at US Securities and Exchange Commision Gary Gensler is an enthusiastic leader and the current chair of the U.S. Securities and Exchange Commission (SEC). He has the extreme experience that spans wall street, government regulation, and an angel teaching about cryptocurrencies and blockchain at MIT. He announced several initiatives to enhance investor protections in the $2 trillion cryptocurrency market. He previously led the Biden-Harris transition's federal reserve, Banking, and securities regulation agency review team.

He was awarded Treasury's highest honor, the Alexander Hamilton Award, and also was a recipient of the 2014 Frankel Fiduciary Prize. He was born on October 18, 1957, into a Jewish family, in Baltimore, Maryland. Graduated from the University of Pennsylvania, earning a Master's degree in Business Administration. Additionally, he is also a professor at the MIT Sloan School of management. He has served in various governmental roles since the 1990s, such as the treasury department, Sarbanes-Oxley, CFTC, Swaps, Enforcement, Libor investigation, Maryland Financial Consumer Protection Commission, Securities, and Exchange Commission.

Gary Gensler will probably keep on filling in as seat of the SEC until 2026, accepting his renunciation. He has expressed his desires to present crypto-related approach changes later on that include token commitments, decentralized finance, stablecoins, guardianship, exchange-traded resources, and advancing stages. A few officials as well as his kindred SEC magistrates have scrutinized Gensler for not giving adequate administrative direction on crypto, possibly prompting a standoff between Congress and the association.

The SEC, CFTC, and Financial Crimes Enforcement Network handle advanced resource guidelines in the U.S., however, each with various jurisdictional cases, bringing about an interwoven methodology that crypto firms should explore to work legitimately. Whether 2022 will see a more clear way for organizations in the crypto space is questionable, yet the cosmetics of the SEC's initiative will fundamentally change following the takeoff of chief Elad Roisman in the first month of the year. Chief Allison Lee's term is likewise set to terminate in June 2022. Chairman
expressed his disappointment in the court's decision and stated that the regulator is currently evaluating the ruling. Gensler's remarks suggest that the SEC may consider appealing the decision once its assessment is complete.
In contrast, however, Attorney Deaton speculates that Judge Torres is likely to reject the SEC's appeal request. Additionally, he explains that if an interlocutory appeal is not granted, Judge Torres' decision will continue to hold as the governing legal precedent for the next two to three years.
Source: Read Full Article