Realtor.com chief economist shares her advice for homebuyers and sellers
Mortgage rates dropped last week, as fears grow that the US economy is entering a recession.
The 30-year fixed-rate mortgage averaged 5.30% in the week ending July 28, down from 5.54% the week before, according to Freddie Mac. That is still significantly higher than this time last year when it was 2.80%.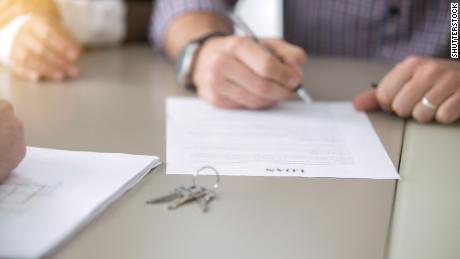 Rates rose sharply at the start of the year, hitting a high of 5.81% in mid-June. But since then, concerns about inflation and the possibility that the US economy may be entering a recession have made them more volatile.
The demand to buy a home continues to tumble as buyers face higher rates, record-high home prices, increased recession risk, and declining consumer confidence, said Sam Khater, Freddie Mac's Chief Economist.
"It's clear that over the past two years, the combination of the pandemic, record low mortgage rates, and the opportunity to work remotely spurred greater demand," Khater said. "Now, as the market adjusts to a higher rate environment, we are seeing a period of deflated sales activity until the market normalizes."
Mortgage rates fell last week as investors anticipated yet another 75 basis-point rate hike from the Federal Reserve. It was the second hike of that size in as many months.
The Federal Reserve does not set the interest rates borrowers pay on mortgages directly. The rates tend to track 10-year US Treasury bonds, which fell last week ahead of the central bank's meeting. But they are indirectly impacted by the Fed's efforts to tame inflation.
The Fed also said in its announcement Wednesday that the central bank may moderate its pace of policy rate increases in the months ahead.
"The statement was welcomed by financial markets as a sign that the Fed expects inflation to slow more noticeably, requiring a less aggressive response," said George Ratiu, Realtor.com manager of economic research. "These moves are expected to keep upward pressure on borrowing costs including mortgage rates moving forward."
Source: Read Full Article