'Lacklustre Market Is Good Time To Invest'
'Historically, equities have consistently outperformed debt, gold, property, and other assets over a reasonable period.'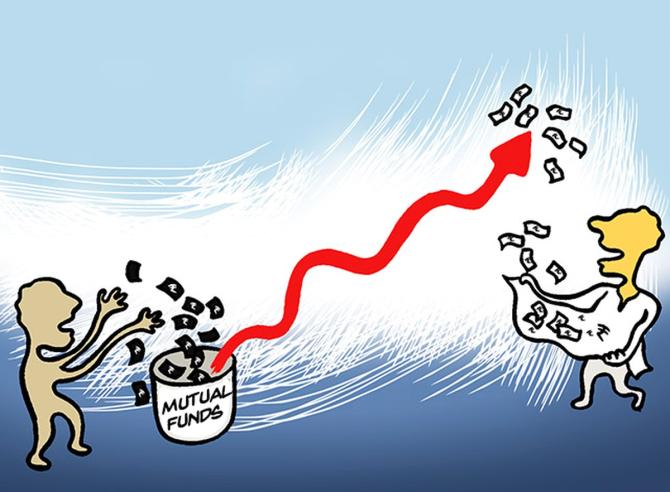 In recent weeks, equity markets have encountered challenges in sustaining higher levels, contending with a variety of headwinds.
Samir Arora, founder and fund manager of Helios Capital, is on the cusp of launching a mutual fund business in India.
"One can indulge in cricket for now, but in the absence of matches, remember to invest in equities — whether directly or via reputable MFs," Arora tells Puneet Wadhwa/Business Standard in a telephone conversation.
Should investors rather focus on the World Cup as markets remain lacklustre over the next few weeks?
India, on average, has yielded returns in the mid-teen range over reasonably long-term periods.
Over the past five, 10, 20, and 25 years, the Indian market, in US dollar terms, has outperformed the US, Europe, Asia, emerging markets, and China.
One can indulge in cricket for now, but in the absence of matches, remember to invest in equities — whether directly or via reputable MFs.
Contrary to what one might think, a lacklustre market often provides an opportune time to invest.
What is your perspective on the inflow of funds into equities as an asset class?
Generally, foreign institutional investors have consistently been net buyers over the past 25-20 years, with the exception of four calendar years: 2008, 2011, 2018, and 2022.
We expect that FIIs will continue to channel funds into India, surpassing the recent average, driven by India's strong economic performance and growing investor frustration with China's lacklustre returns and policies.
This shift may result in increased allocations to India at the expense of China among EM investors.
The Indian public's confidence in the financial markets and MFs remains strong, as evidenced by nearly $2 billion in systematic investment plan inflows every month.
Consequently, we anticipate the possibility of quarters and years in which both FIIs and domestic institutional investors display robust buying interest in equities.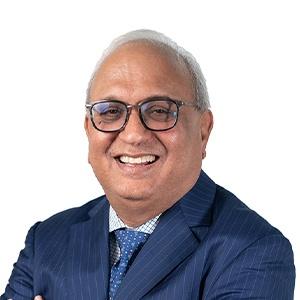 How do foreign investors perceive India's policy landscape, particularly regarding the issuance of ad-hoc tax notices to companies?
Retrospective tax notices sent to gaming companies haven't impacted market sentiment since only one gaming company is publicly listed.
However, this issue may raise concerns among private equity investors.
In general, there's a hope that such demands won't be extended to other companies, as this could dampen investor sentiment. Such cases take years to resolve, incurring substantial legal costs.
What is the market's level of preparedness for the election season?
Market reactions to state and central elections can vary, with potential differences in outcomes for various political parties.
Even if the Bharatiya Janata Party experiences losses in certain state elections, the overall impact on market sentiment may not be significant.
Investors are aware that voters make distinct choices and consider various issues when participating in both central and state elections.
Helios is gearing up to launch an MF business. Could you provide further insights?
Helios MF introduced the Helios Flexi Cap Fund on October 23, with the new fund offer period slated to close on November 6.
At Helios Capital, we've crafted an innovative investment strategy known as 'Elimination Investing'.
This strategy prioritises 'what not to buy' initially, focusing on stocks that cannot be eliminated based on our criteria.
This approach has demonstrated its effectiveness in minimising the cost of errors and increasing the probability of selecting high-performing stocks.
Will collections be hard to come by initially as investors assess the markets and tailor their strategies accordingly?
Our senior team in India brings a wealth of experience and has a long-standing association with Helios.
Helios Singapore, the MF's sponsor, also boasts a lengthy track record in managing Indian investments.
Our initial focus is on achieving reasonable performance with a modest size.
We consider this a long-term endeavour and assets under management in the initial months or years are neither predictable nor worth forecasting.
We view the long term in terms of one- to three-year periods. The tagline for Helios MF is 'Har term ke liye'.
How do you plan to keep costs in check?
We have chosen to concentrate solely on actively managed funds and do not intend to offer exchange-traded or index funds.
Our primary identity is as fund managers first and businessmen second.
If we consistently deliver strong performance, managing business-related matters will not pose significant challenges.
According to the Association of Mutual Funds in India, 50 per cent of investors redeem their MF investments within a year. Does this trend signify the decline of long-term investing?
There is no better investment in the long run than equities.
Historically, equities have consistently outperformed debt, gold, property, and other assets over a reasonable period.
It is acceptable even if investors redeem from one fund to invest in another.
The real concern arises when individuals redeem their investments to venture into futures and options markets or other speculative avenues.
Feature Presentation: Rajesh Alva/Rediff.com
Disclaimer: This article is meant for information purposes only. This article and information do not constitute a distribution, an endorsement, an investment advice, an offer to buy or sell or the solicitation of an offer to buy or sell any securities/schemes or any other financial products/investment products mentioned in this QnA or an attempt to influence the opinion or behaviour of the investors/recipients.
Any use of the information/any investment and investment related decisions of the investors/recipients are at their sole discretion and risk. Any advice herein is made on a general basis and does not take into account the specific investment objectives of the specific person or group of persons. Opinions expressed herein are subject to change without notice.
Source: Read Full Article