Colocation case: NSE receives Rs 300 crore from Sebi
The National Stock Exchange (NSE) has received Rs 300 crore from the Securities and Exch­ange Board of India (Sebi) following relief from the Supreme Court (SC), which is hearing an appeal by the market regulator in the colocation case.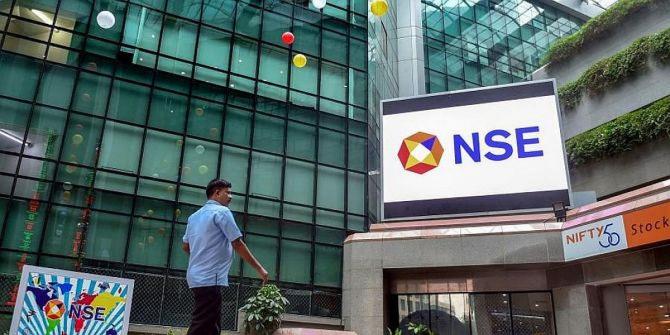 The court on March 20 asked Sebi to return Rs 300 crore to the NSE from the Rs 1,107 crore the exchange had deposited as part of the disgorgement in the case.
The NSE had given an undertaking that it will return the entire amount to Sebi if the latter wins its appeal before the SC.
"NSE filed its undertaking with Sebi on March 28, 2023. The amount of Rs 300 crore was received by NSE on April 21, 2023.
"The returnable date for the matter would be in the month of September 2023," NSE said in a disclosure.
The Securities Appellate Tribunal (SAT), in January, set aside a Rs 1,000-crore disgorgement order passed by the market regulator in 2019 against NSE.
SAT upheld all the non-monetary directives issued by Sebi.
It quashed the disgorgement directive and instead asked NSE to pay just Rs 100 crore as penalty.
Sebi later challenged SAT's order in the Supreme Court, saying there were inconsistencies in the tribunal's order.
The case pertains to some brokers getting unfair access to NSE's colocation facility.
NSE fresh consent in trading outage case
Meanwhile, the NSE has filed a revised consent application with Sebi on March 19 to settle a separate case pertaining to a trading outage in 2021.
On February 24 that year, NSE's trading system was halted for several hours due to issues in links with telecom service providers.
It also resulted in the risk management system of NSE Clearing Limited and other systems such as clearing and settlement, index and surveillance systems becoming unavailable.
Later, NSE submitted a root cause analysis (RCA) of the incident to Sebi and paid a penalty of Rs 25 lakh in July 2021.
Sebi, on August 11, 2021, served a show cause notice to the exchange and its senior staffers alleging non-compliance with its circulars.
Exchange may hive off IT, edu arms first
As a part of its strategy to move away from non-core businesses, the National Stock Exchange (NSE) may first look to hive off its education and technology subsidiaries.
According to sources, the exchange plans to sell its stake in NSE Academy and NSE IT first from among its 16 direct and indirect subsidiaries, said a person in the know.
NSE Academy is engaged in promoting financial literacy with a key focus on professional development programs, higher and executive education and corporate partnerships. NSE IT, on the other hand, provides solutions around cloud, cybersecurity and data analytics.
During an investor call in November, NSE's managing director and chief executive officer Ashishkumar Chauhan had said, "The non-core businesses contribute 6 per cent to our revenues and 1 per cent to profit.
"Given this context and acknowledging that there are significant opportunities for mainstay business to grow, it has been contemplated to move away from non-core business areas appropriately."
Source: Read Full Article