'Blockchain Island': Following Binance, Crypto Exchange OKEx Also Moves to Malta
OKEx, the world's second-largest cryptocurrency exchange based in Japan, on Thursday announced opening an office in Malta and making it a "foundation for further OKEx growth."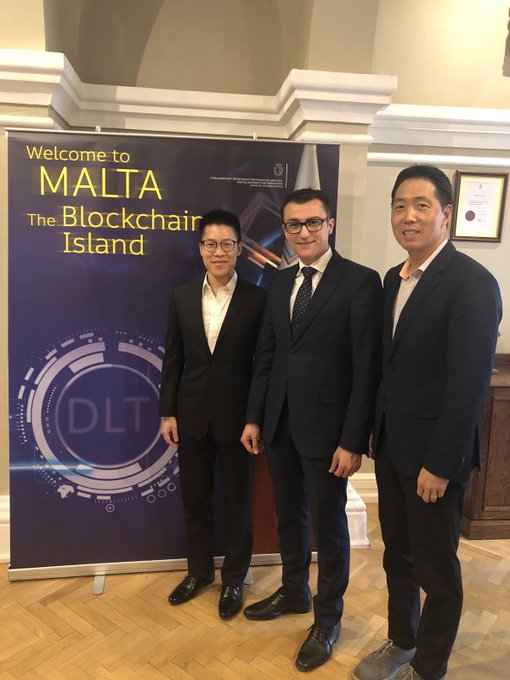 OKEx is a world-leading digital asset exchange, providing advanced financial services to global traders by using blockchain technology. Founded in 2014, the exchange has gained millions of dollars worth of investments from leading enterprises such as VenturesLab, Ceyuan Ventures, Giant Network Group, Longling Capital, Qianhe Capital Management, eLong Inc.
OKEx provides hundreds of token & futures trading pairs to help traders to optimize their strategy. Its BTC futures trade has nearly $1.5B of volume daily, and is widely recognized as the gold standard for the industry.
OKEx is proud to announce its expanding. According to OKEx post, the exchange looks forward to joining and growing the Malta Blockchain community, including participating in Malta's Government sponsored DLT Delta Conference in October, 2018.
Chris Lee, OKEx CEO, states: "We look forward to working with the Malta government as it is forward thinking and shares many of our same values: the most important of which are protection of traders and the general public, compliance with Anti Money Laundering and Know Your Customer standards, and recognition of the innovation and importance of continued development in the Blockchain ecosystem."
Tim Byun, Chief Risk Officer, believes that Malta is a strong strategic partner in an industry dominated by new emerging technology. "Malta's Virtual Financial Asset Act is a solid foundation for the industry and the government to work together in fostering the nascent blockchain/digital asset industry. More specifically, Malta's sound risk-based approach will help cultivate a responsible, compliant, and healthy ecosystem," Byun said.
OKEx announcement follows that of Binance, the world's largest exchange by trade volume, which earlier reported that they were planning to establish its office in Malta, after receiving a warning from Japanese regulators. Malta's prime minister Joseph Muscat personally welcomed the company to the region.
One more cryptocurrency exchange that is going to change its current jurisdiction is Bitfinex which considers Switzerland as the most probable variant for it and is likely to move to Zug.
As for Malta, it has begun moving in a crypto-friendly destination. Under the motto "Blockchain Island", the authorities released a document entitled "Malta – A leader in DLT Regulation," which presented a conceptual framework for DLT technologies to become certified in Malta.
The country has also signed up with 21 other EU member states in the European Blockchain Partnership. Joseph Muscat is optimistic about blockchain, saying the government needs to enter "uncharted waters" to attract this niche sector of the economy. "Fintech, blockchain and virtual currencies will be the base of the new economy in a few years," he said.
Source: Read Full Article