The Most Effective Ways to Donate to the Australian Bushfire Crisis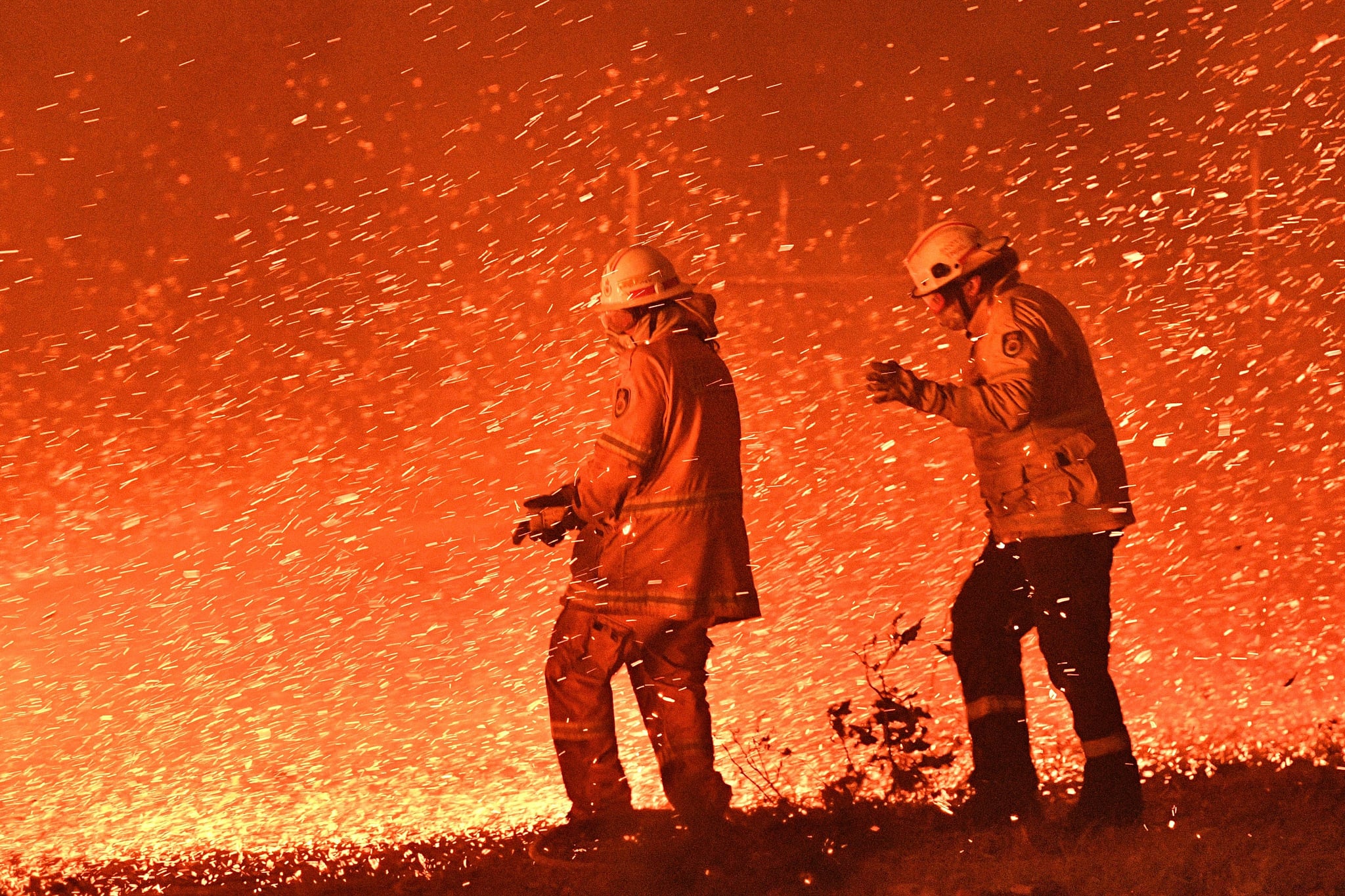 Image Source: Getty / Darrian Traynor
Australia continues to battle the relentless bushfires consuming the states of New South Wales (NSW), Victoria, and South Australia, and it's left us all desperate to help. The widespread damage has sparked an incredible response online, and if you've been wondering how you can contribute to the relief efforts — but are struggling to sift through the many incredible causes — we're here to help.
Leaning heavily on the tried-and-tested tradition of helping out those in need, the donation drive has been a silver lining as Australia rallies around the communities affected. But the support hasn't only been felt locally, with international donations pouring in as well.
A Facebook fundraiser set up by Australian comedian Celeste Barber has raised more than $30 million (which translates to roughly 44 million Australian dollars) in a few days, while simultaneously catapulting the crisis into the international news cycle. Other famous faces — including Chris Hemsworth, Pink, Nicole Kidman, Selena Gomez, and Flume — have committed sizable donations in recent days.
On Jan. 5, Victorian State Premier Daniel Andrews made a direct appeal to those desperate to help, asking them to cease donating supplies and instead shift their focus to raising funds. "I don't want to appear harsh in any way, but we don't need any more clothes, food, trucks on our roads, we don't have the warehouse capacity, the people, or the time to sort through [the donations]," Andrews said. "We are very grateful but it's really important that those donations stop because they are diverting resources away from firefighting and providing support to those who are in real need. What we do need though, and what those families need most, is monetary donations. That way, money can be given to the families and they can make decisions that are much more flexible and local."
A similar statement was made on Sunday by NSW RFS South Coast division — one of the hardest-hit areas — after reaching capacity for donated food and goods.
With many parts of the country affected, as well as the crippling loss of life, land, and wildlife, it's hard to know how, where, and what to give. Click on the links below to learn how you can lend a hand and help those affected by the Australian bushfires, from those fighting the fires to people who have been displaced and the suffering wildlife:
How to Help People Impacted by the Fires
The Salvation Army Bushfire Relief Appeal, providing meals and material aid to firefighters and communities in evacuation and relief centers: salvos.org.au
Fire Relief Fund For First Nations Communities, providing culturally sensitive and specific, direct support and critical financial support to affected First Nations peoples and communities: gofundme.com
Red Cross Disaster Relief and Recovery, assisting with evacuations, immediate monetary help, and providing long-term support to those affected by the fires: redcross.org.au
St Vincent de Paul Society NSW Bushfire Appeal, helping people to deal with the immediate aftermath of the fires and long-term support: vinnies.org.au
How to Best Support Firefighters
NSW Rural Fire Service
QLD Fire and Rescue
SA Country Fire Service
VIC Country Fire Authority
Tasmania Fire Service
Government of Western Australia
How to Help Provide Care For Affected Wildlife
WIRES, rescuing and caring for sick, injured, and orphaned native wildlife: wires.org.au
WWF, caring for injured animals and helping to restore forests when the bushfires clear: wwf.org.au
— Additional reporting by Ange Law
Source: Read Full Article