Intel Committee Releases Handwritten Note On Trump's Ukraine Plans
The House Intelligence Committee on Tuesday released a collection of new evidence obtained from Lev Parnas, an indicted associate of Rudy Giuliani, that looks into how Giuliani communicated with the president of Ukraine on behalf of President Donald Trump. 
Among the documents was a previously unseen handwritten note by Parnas, a Florida businessman who helped Giuliani try to dig up dirt on one of Trump's political rivals.
The note read: "Get Zalensky to announce that the Biden case will be investigated."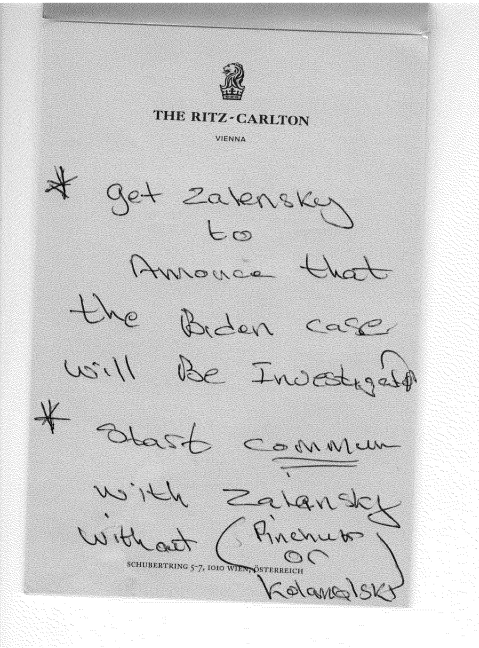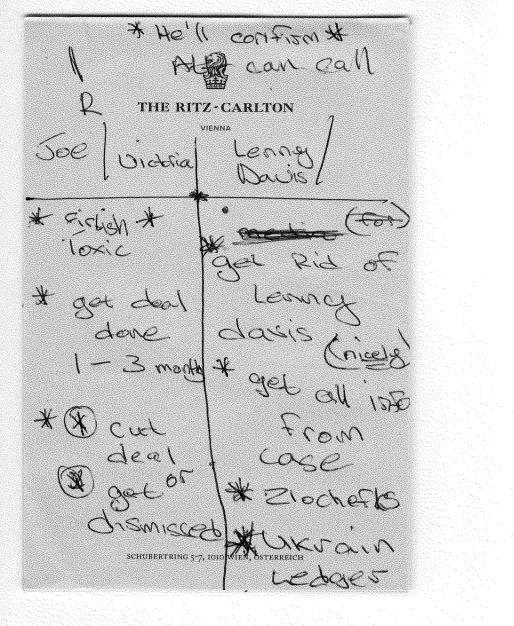 Parnas and Igor Fruman, another Giuliani associate, were arrested in October on claims that they funneled foreign money into Trump's presidential campaign as the House continued its impeachment inquiry.
House Intelligence Committee Chairman Adam Schiff (D-Calif.) sent the additional evidence to the House Judiciary Committee on two flash drives on Tuesday. It was submitted to be included as part of the official records sent to the Senate, along with the articles of impeachment against Trump.
Schiff described the documents as "pertinent to the impeachment inquiry" in a letter to Judiciary Committee Chairman Jerry Nadler (D-N.Y.). 
"Despite the President's unprecedented and sweeping obstruction of our impeachment inquiry, we have continued to collect additional evidence relevant to the President's scheme to abuse his power by pressing Ukraine to interfere in the 2020 election for the President's benefit," the chairs of four House committees said in a statement Tuesday.
The four ― Schiff, Nadler, Carolyn Maloney (D-N.Y.) and Eliot Engel (D-N.Y.) ― described the evidence submitted by Parnas as a "trove of documents that provide more information about the effort to coerce Ukraine into helping the President's reelection campaign."
Weeks after his arrest, Parnas agreed to comply with the impeachment inquiry by testifying and giving lawmakers access to phone records and documents seized during his arrest. Over the weekend, Parnas's attorney asked a judge to allow him to hand over even more documents that were "essential" to Trump's impeachment inquiry, including records from two cellphones and an iPad. 
The House is scheduled to vote on whether to send the articles of impeachment against Trump to the Senate on Wednesday.
Source: Read Full Article