Bitcoin Price Remains Above $1700 in Spite of Pressure
In spite of some volatility earlier through the day, BTC/USD rates have remained stable above the newly reached $1700 price levels. In so far, traders seem confident in the price's potential in spite of the very recent breach of support that briefly had prices trading below $1700. The rally had bitcoin prices reach a top of $1794, yet prices have been in a slight decline ever since.
Major Signals
Bitcoin markets continue to ride on a bullish mood as prices keep breaking through all time high levels amid high trading volumes.
Sizeable selling pressure did break through support shortly after $1700 levels had started being established but that didn't do much to the overall mood.
Prices did peak close to $1800 yet the rally has since stalled the price's rise with resistance having grown as well.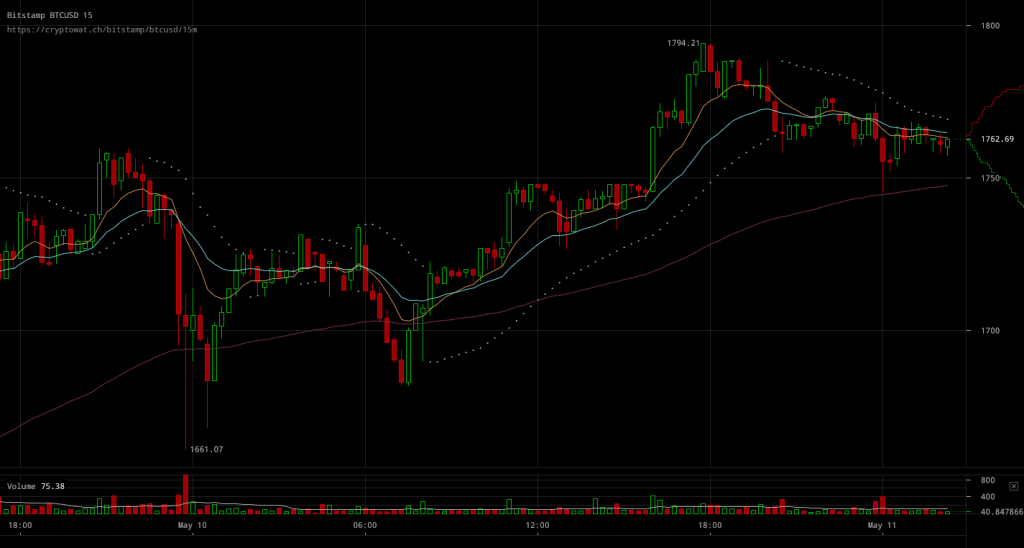 Bitstamp BTC/USD charts are indicative of the market's ability to break through resistance levels with back to back buy orders amid the current market sentiment. Traders kept pushing for greater prices through the preceding trading session. In spite of a couple of downward spikes, markets did recover and went ahead to reach a new all time high.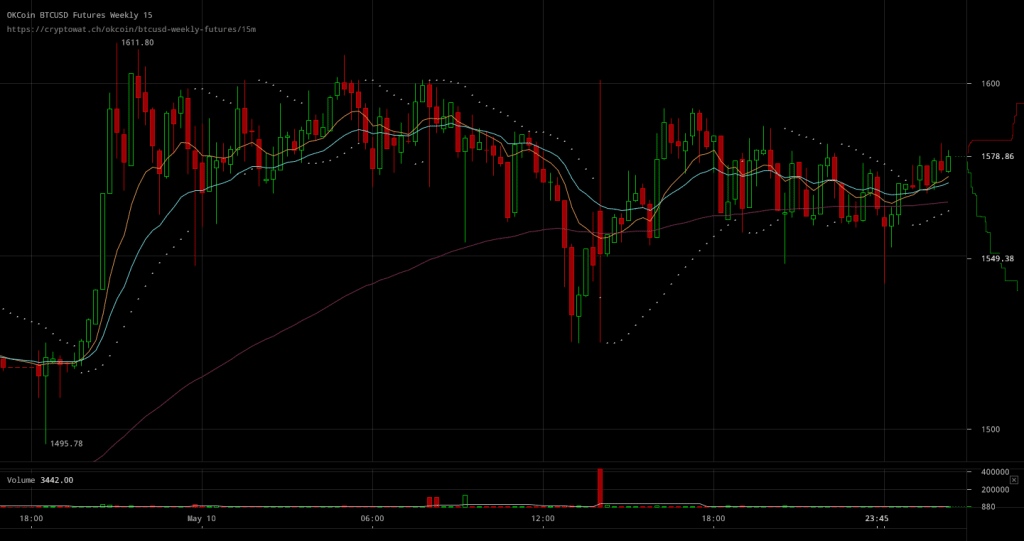 OKCoin BTC/USD weekly futures charts showcase how pessimistic futures traders have been lead to become through the price rise that's been taking place as live BTC/USD markets ride on the rally. It seems like futures traders are increasingly conservative on how far the bull run that's been driving prices up could take bitcoin prices.
All in all, it's worth highlighting how markets keep smashing selling pressure thanks to the current market sentiment. Large sell orders proved unable to stir any further negative reactions from traders within the last trading session and that's something quite telling about how great the momentum bitcoin markets currently have is.
Source: Read Full Article