Bitcoin Price Met with Resistance at $1200
Bitcoin markets are still affected by resistance after the price fall below $1200 levels. Buy pressure is still strong yet price levels seem to be declining whenever met with resistance. Whilst an upward trend pushed BTC/USD rates close to the resistance level, the market's momentum wasn't quite enough for a breakthrough to take place.
Major Signals
Selling pressure is effectively dragging markets into trading sessions through which volatility is a dominant factor.
Resistance appears to be outweighing support at the time being as the price ends up settling around $1190 levels.
The market's inability to break through resistance level is telling for how strong underlying resistance could be.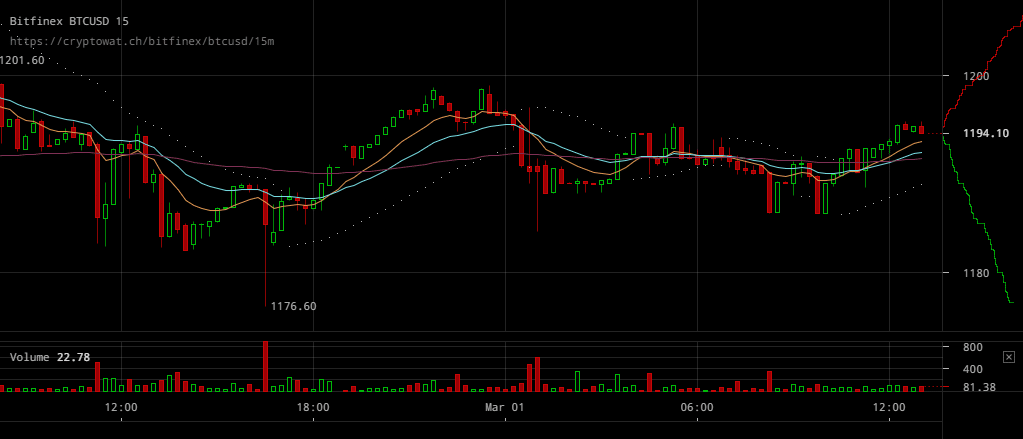 Bitfinex BTC/USD charts are indicative of how traders truly believe into a price rise beyond $1200 yet resistance has so far managed to limit prices below such levels, with selling pressure even bringing more volatility into the mix. Buying pressure might be starting to get exhausted after numerous attempts to break through resistance though.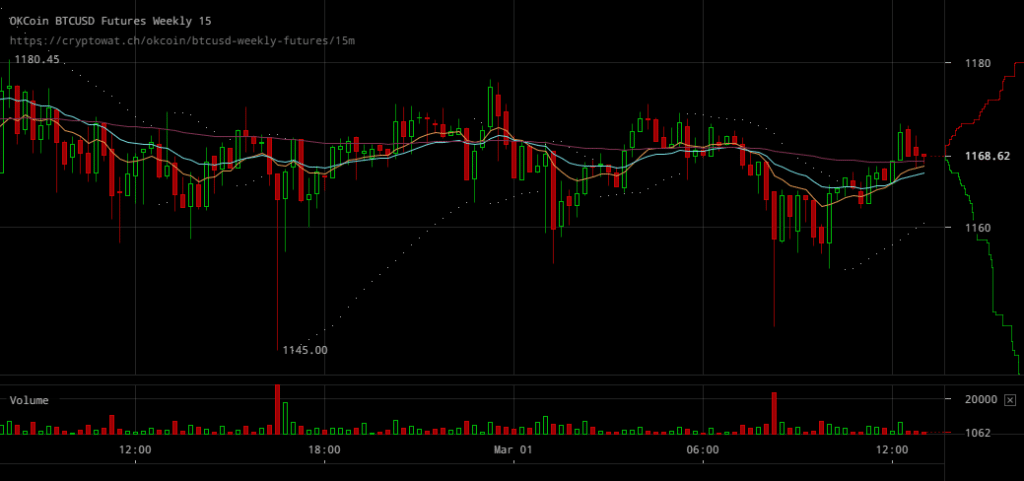 Provide that trading volumes haven't gone down throughout the last few trading sessions, traders might be expecting resistance to back down for further for a larger price rise to be substantiated. OKCoin BTC/USD weekly futures charts showcase how a bearish mood has been maintained throughout the past day's trading session; that has probably left traders disappointed.
So far, the market's sentiment remains relatively neutral. Yet after a fall from the peak above $1200, BTC/USD rates have been left under the pressure of indecisiveness promoted by the coexistence of resistance along with a bullish notion promoted by a few traders. All in all, if volatility were to end, a major swing in a certain direction would likely be the cause of such a development. If selling pressure along with resistance start to back down, the market's positive sentiment would certainly take over, pushing the price up.
Source: Read Full Article