Bitcoin Price Falls After Touching $1300 Levels
Bitcoin markets are at a point where BTC/USD rates across exchanges are rising and today's trading session was no exception. Trading volumes went up, along with prices both in the still troubled Bitfinex as well as healthy exchanges facing no issues with FIAT withdrawals. Whilst the premium on Bitfinex still remains at large, it's not failed to maintain a rising pattern, while at the same time Bitstamp BTC/USD reached above $1300 levels with prices now settling around $1285.
Major Signals
Traders appear to not be discouraged by the uncertainty that's still present in markets while Bitfinex's state remains unclear.
BTC/USD rates are reaching new single exchange highs thanks to the premium in the troubled bitcoin exchange.
While the price rise wasn't met with a complete success in healthy exchanges, bitcoin's price did trade above $1300 in them for a brief period of time.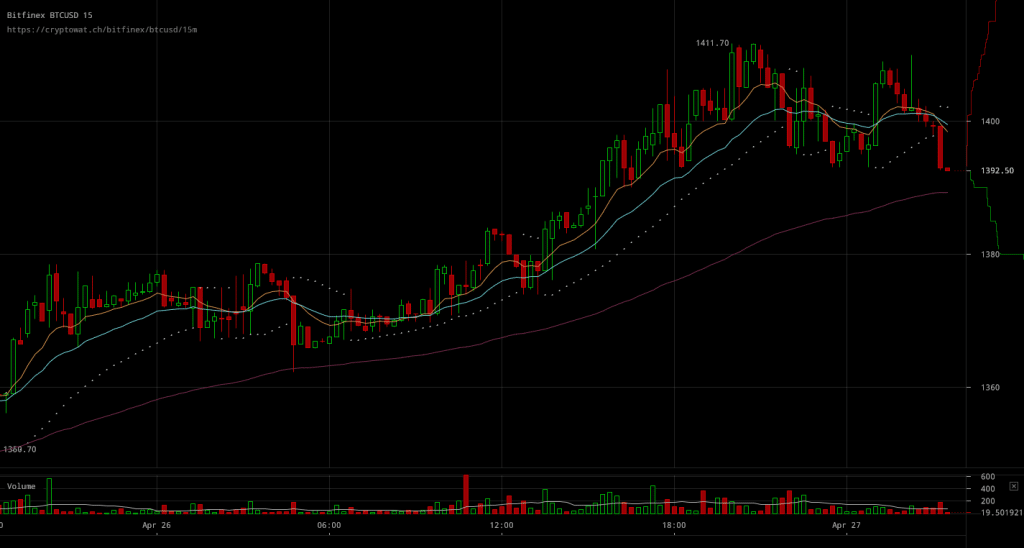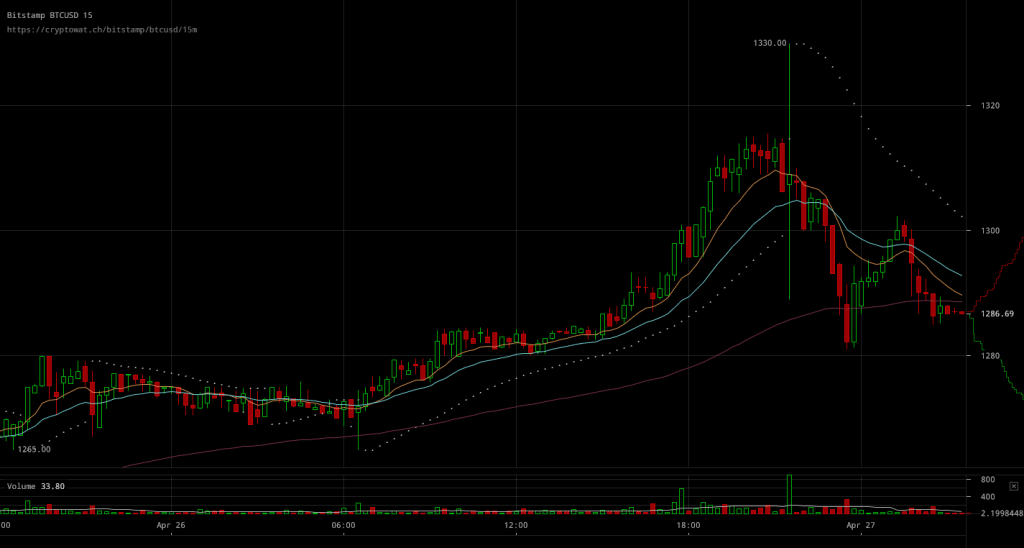 Bitstamp BTC/USD charts showcase that markets might be caught in a loop of the price rise trend that Bitfinex's troubles might be the leading cause of. The premium in the exchange certainly has to do with the demand in the exchange, so it's likely that prices in other exchanges keep getting inflated to satisfy it. The rallying price appears to have hit a wall at $1300 levels for now though, as a couple of downward spikes pressured the prices down shortly after the breakthrough.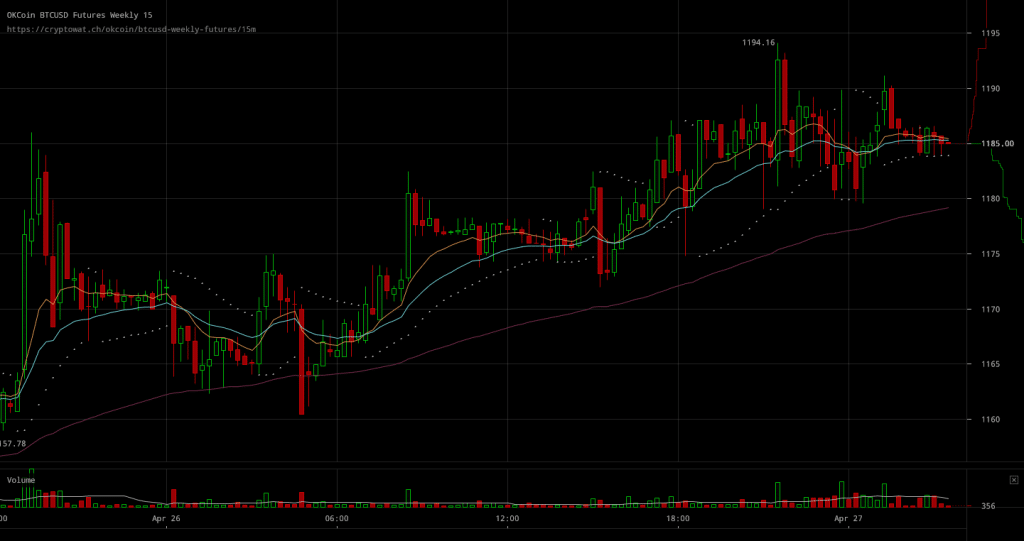 OKCOin BTC/USD weekly futures charts show how futures traders are maintaining a conservative stance against the rising price. While futures rates appear to be mirroring bitfinex BTC/USD movements, their rates are looming around a $100 spread from Bitstamp rates.
Overall, it's worth pointing out that the recent price rise might be part of a pattern markets are currentlyt going through. Such a market sentiment could be shifted rapidly after an announcement of bad news from Bitfinex, sweeping bullish traders off their feet.
Source: Read Full Article