Bitcoin Price Burdened by Resistance at $1000 Levels
Bitcoin markets still seem to be under pressure from the downturn affecting bitcoin markets since a few days ago. BTC/USD rates continued declining, even reaching below $1000 levels, down to $940. Back to back sell orders are still holding strong in spite of trading volumes having gone slightly down since the peak reached in preceding trading sessions.
Major Signals
BTC/USD rates are under a volatile siege after the continuation to the market's bearish mood breached support
A return above $1000 levels was attempted but lost the battle with resistance eventually
The markets sentiment doesn't seem to be improving much as a recovery to pre-crash levels seems more unlikely through time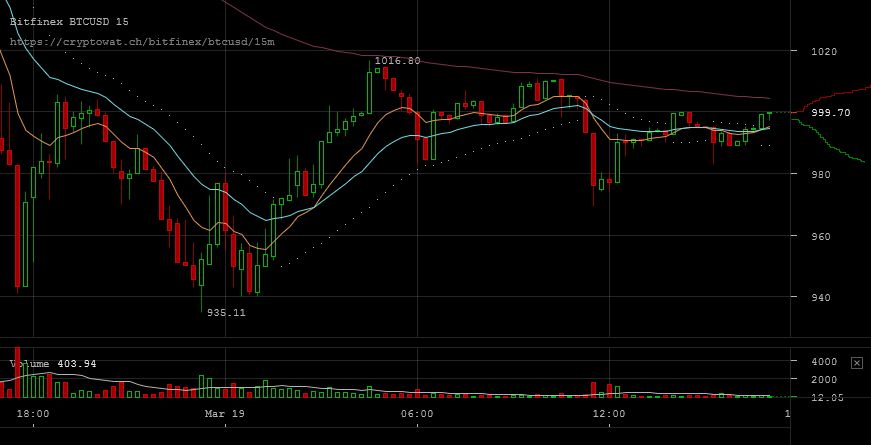 Bitfinex BTC/USD charts are indicative of how some traders are anxious and might be rushing to cash out in panic in fear of a worsened crash. Yet, there at least seems to be some support after markets get a chance to settle prices. In spite of having fallen well below $1000, bitcoin prices went back to trading close to such levels hours after the crash. Such a recovery might not be that impressive but it is nevertheless a considerate attempt to combat selling pressure observed these days.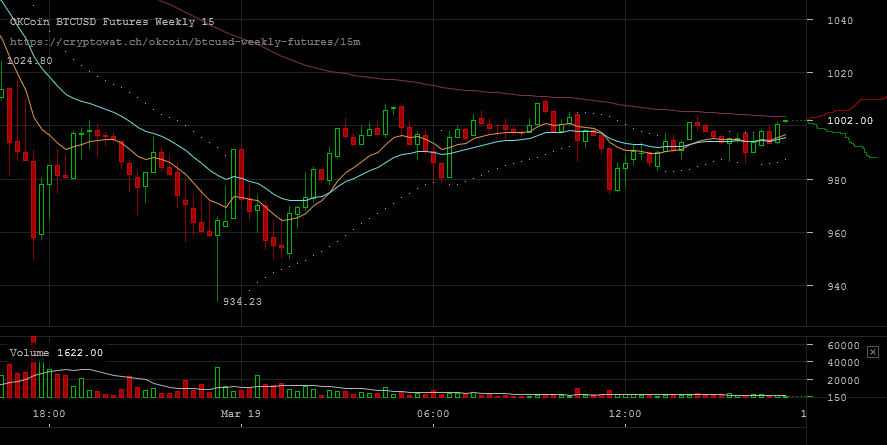 OKCoin BTC/USD weekly futures charts on the other hand, have picked up the pace of live bitcoin markets and are trading at rates surprisingly close for what had become the usual lately. The margin between the two markets shrunk to a point where their rates are almost mirroring each other at the moment.
All in all, the markets sentiment might not be that positive but it sure is indicative of how some traders were ready to support prices from dropping further, with even futures markets finding a more significant crash at this point unlikely in spite of their preceding bearish mood.
Source: Read Full Article