Bitcoin Price Breaks Through $1100 Amid New Uptrend
The market sentiment that's currently leading bitcoin markets is certainly influencing traders in a way that's helping create buying pressure. While trading volumes are going up, BTC/USD rates are also climbing; reaching further above $1100 levels. Selling pressure has so far failed to have a strong impact on the market as back to back buy orders drive the price to a rising pattern.
Major Signals
Bitcoin price is continuing to rise above $1100 levels after showing potential to reach levels beyond resistance
The rise above $1100 has been quite bumpy, yet support is still somehow outweighing resistance
The market's mood has been visibly bullish as responses to negative swings have so far been followed by positive developments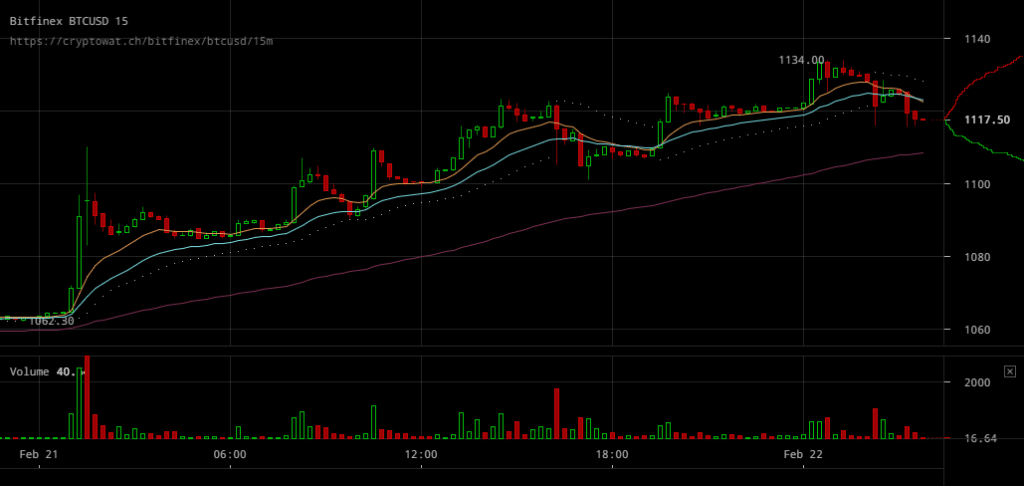 Bitfinex BTC/USD charts showcase how more traders are really setting into the new sentiment that the new rally is bringing forth. After the the price broke through $1100 levels, more support has come along and the market seems to be welcoming the newly reached levels overall. The overwhelming positivity that's around bitcoin markets is also helping exhaust selling pressure as sell orders are easily chewed through amid the current setting.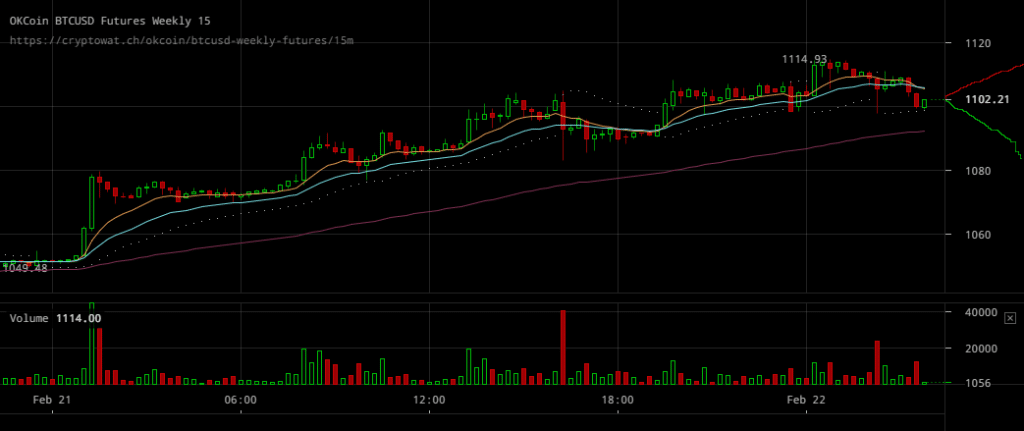 The optimism seems to be measured when it comes to futures markets through.Recent developments have failed to make an impression to futures traders as OKCoin BTC/USD weekly futures charts indicate. Perhaps the reassurance futures traders were seeking in terms of support wasn't great enough for them to believe in the sustainability of price levels above $1100.
Overall, whilst the market might be susceptible to at least some selling when it comes to  pressure newly reached levels, the support that's come up after the recent rally is certainly noteworthy. Bitcoin traders have set for a nice base for further price rising to take place but perhaps the market would need to settle around current levels for a while at first.
Source: Read Full Article