'Small traders lost Rs 4-5 lakh crores in lockdown'
'You have come out with a package for the kisan.'
'You have a package for industry.'
'But has anyone addressed the issues concerning small traders?'
The Bharatiya Janata Party was once described as a party of small traders.
But ever since the BJP came to power in 2019, they have been showing their displeasure at the government's policies.
According to the Confederation of All India Traders (CAIT), small traders are one of the most affected during the pandemic.
It is said that out of the 70 million traders in India that employ around 400 million people, 17.5 million small businesses are on the verge of closure due to the nationwide lockdown.
In the first part of an interview to Shobha Warrier/Rediff.com, CAIT President B C Bhartiya asks, "Have you ever heard anyone addressing, 'My dear traders'? You hear, 'My dear farmers', 'My dear workers, etc etc, but the word 'trader' never comes up. Are traders not part of society?"
Why do you say that 17.5 million small businesses are on the verge of closure due to COVID-19?
It all started with the sudden decision to impose a lockdown, and close everything down. Had we been given, say, 15 days time or three weeks time before the total lockdown, this situation would not happened.
It was March, the year ending period. Not only the month ending issues, all were dealing with the year ending issues also at that time. Suddenly, everybody was asked to sit at home.
We are not questioning the lockdown as it was necessary at that time. But the government should have given some time for all of us to prepare.
Why do they have to make it so urgent, so sudden without any time to prepare?
What will happen to a train that is going at 120km/hour speed when a sudden brake is applied? It will derail.
That was what happened to all of us.
You have to also understand that every single trader was working on bank finance, and everybody had EMIs to give to the bank.
So, there was pressure to pay interest by the banks, pressure to pay rent, electricity bill, water bill, salary of the employees while there was no business and we were all sitting at home.
Nobody addressed these issues.
Material remained in the godowns or shops for the whole of summer. Then the rainy season came.
If you abandon your house for months, what will happen? It is the same with shops and godowns that remained closed for months.
The entire inventory got spoilt and everybody suffered huge losses.
Can you quantify the loss?
It may be around Rs 4-5 lakh crores.
Food items, papers, chemicals, you name it. We have lost lots of inventory, and there is no machinery to assess the exact loss.
We had to start afresh after the lockdown.
Unless a trader pays for the old material, he will not get new material. But he doesn't have money to buy new material.
Added to this is the general confusion.
Even now, nobody knows when they would announce a fresh lockdown.
So, there is fear, confusion and uncertainty. And nobody is prepared to give material on credit.
Do you think the government is not doing anything for the small traders?
See, you have come out with a package for the kisan. You have a package for industry. But has anyone addressed the issues concerning small traders?
When they start talking about small traders, they confuse us with MSME. But the fact is, traders are not allowed to register themselves as SME.
Whenever we try to get some facilities, we are set aside saying we are not MSME, but when support to traders are discussed, they refer to us as MSME.
So, where does the government place the small traders, exactly?
That's a big question. When you don't allow traders to register as MSME, where do they go?&
What is the policy for internal retail trade?
When they talk about the policy for internal retail trade, they go straight away to organised retail, corporate retail.
There are 70 million small traders in India.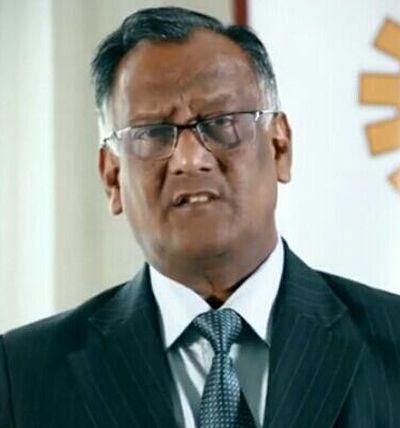 Yes. You have to also understand that most of the small traders are self-employed or run by families unlike other countries.
These people do not demand anything from the government unlike the industry that ask for land, tax concession and loan.
Small retail traders have never demanded anything from the government.
Take, for example, during the Covid times, all the small traders worked but without their employees. The entire family worked in their stores.
Who drives our society?
Who gives donations for Ganpati celebrations and Durga Puja? Do the corporates do that?
We have been saying all the time that traders are the driving force of society.
Of the economy also with a turnover of Rs 60 lakh crores?
Of course. The public distribution system may fail, but not the kirana stores.
Even in the Naxalite areas, you will see a kirana store with all the goods available.
You go to Leh/Ladakh also, you will see kirana stores.
Do you feel the government has been turning a blind eye to the problems of small traders?
One hundred percent.
Do you have a ministry for small traders?
You have a ministry of agriculture, ministry of industry, ministry of commerce… but do you have a ministry of internal trade?
Only before the 2019 election, the DIPP was changed to department of industrial and internal trade. When you talk about internal trade, you talk about corporates.
They call representatives of retailers's association of India for discussions, but they do not call the trade associations.
Have you ever heard anyone addressing, 'My dear traders'? You hear, 'My dear farmers', 'My dear workers, etc etc, but the word 'trader' never comes up.
Are traders not part of society?
Do you feel neglected?
Yes. Because our issues are not addressed, not heard.
You mean even after the Modi government came to power, there is no difference in the way traders are treated?
There is some difference. See, the entire winter session of Parliament in 2012 was washed out on the issue of FDI in retail. The Opposition led by the BJP was in the forefront fighting against FDI in retail.
When the BJP came to power in 2014, what we thought was 'Here is a government which will have a dialogue with us'.
Source: Read Full Article