How Gautam Adani plans to 'develop' Mumbai, Ahmedabad airports
Gateway airports of Mumbai and Ahmedabad will be connected with the feeder airports of Lucknow, Guwa­hati, Trivandrum, Jaipur and Mangalore.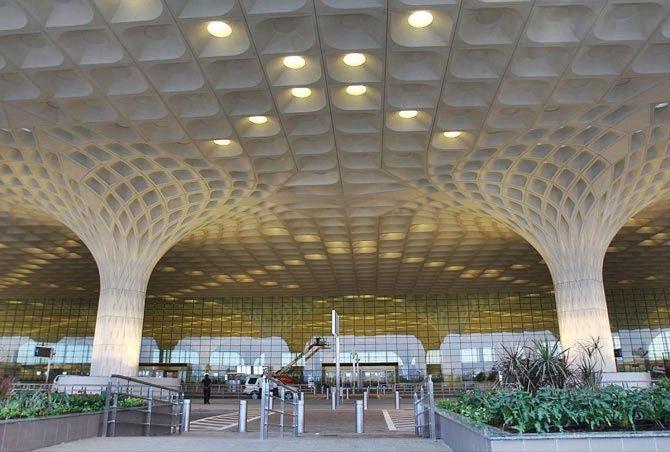 Adani Airports is planning to centre its airport business around Mumbai and Ahme­dabad by developing them as gateway airports, feeding them with traffic from other airports in the company's portfolio.
The Ahmedabad-based conglomerate — with investments in logistics, transportation, utilities and energy — intends to spend Rs 35,000 crore in the airport business in the next five years.
This forms the bulk of the conglomerate's total capex of Rs 50,000 crore.
According to a presentation given by the company in an investor call with Bank of America, gateway airports of Mumbai and Ahmedabad will be connected with the feeder airports of Lucknow, Guwa­hati, Trivandrum, Jaipur and Mangalore.
"Gateway airports offer an opportunity to create regional accessibility.
"Route management will be done to increase gateway operations during off-peak times by breaking existing monopolies and increasing consumer accessibility," said the group, in a presentation reviewed by Business Standard.
In the international sector, the company wants to develop routes to the Middle East, Europe and Far East through the gateway airports with support of feeder traffic from the smaller airports.
In conversation with foreign institutional investors, the company has also expressed its intent to bid for six airports in the upcoming round of privatisation.
The Airports Autho­rity of India (AAI) will begin the third stage of the privatisation process for 6-10 airports in April.
The six airports that will be put up for sale are Amritsar, Indore, Varanasi, Raipur, Tri­chy, and Bhubaneshwar.
In the last round of privatisation, the company had surprised the industry with aggressive bids for the smaller airports.
At Rs 115 per passenger for Mangaluru and Rs 171 for Lucknow, the group's bids were over 500 per cent more than the ones received from the GMR group and PNC Infratech, resp­ectively.
Similarly, the Adani group placed a bid of Rs 177 for Ahmedabad airport, nearly 200 per cent more than that of Autostrade Indian Infra­structure Development.
"Adani Airports intends to dominate the airport space, reaching out to 300 million consumers who will include flyers and non-flyers," the company said in the call.
This strategy of the hub-and-spoke model will be further strengthened through synergy of the company's other infrastructure assets in ports and roads.
Through these, it intends to develop an integrated cargo transport model.
"We see our airport portfolio as a critical lever to help converge tier 1 cities with tier 2 and tier 3 ones in a hub-and-spoke model," Adani group chairman and promoter Gaut­am Adani had earlier said.
According to its annual rep­ort, the company plans to inc­rease non-aero revenue by dev­eloping "airport villages".
It assured shareholders that it is "well-positioned" to become the leading airport operator in India.
The firm is banking on growing domestic passenger traffic to achieve this aim.
Analysts said the addition of Mumbai International Air­port has given a new dimens­ion to Adani's airport business.
This will help the firm mature the standalone business faster and ultimately demerge.
Source: Read Full Article