Ethereum's Price Not Having a Laugh, Bitcoin Nears Recent Low
While jokes are flying all around and fools prank about, ethereum's price is not at all having a laugh, unless of course it is fooling us all.
Following a brief recovery in recent days to above $400, ethereum made a new low today of $360 after it failed to break above $420.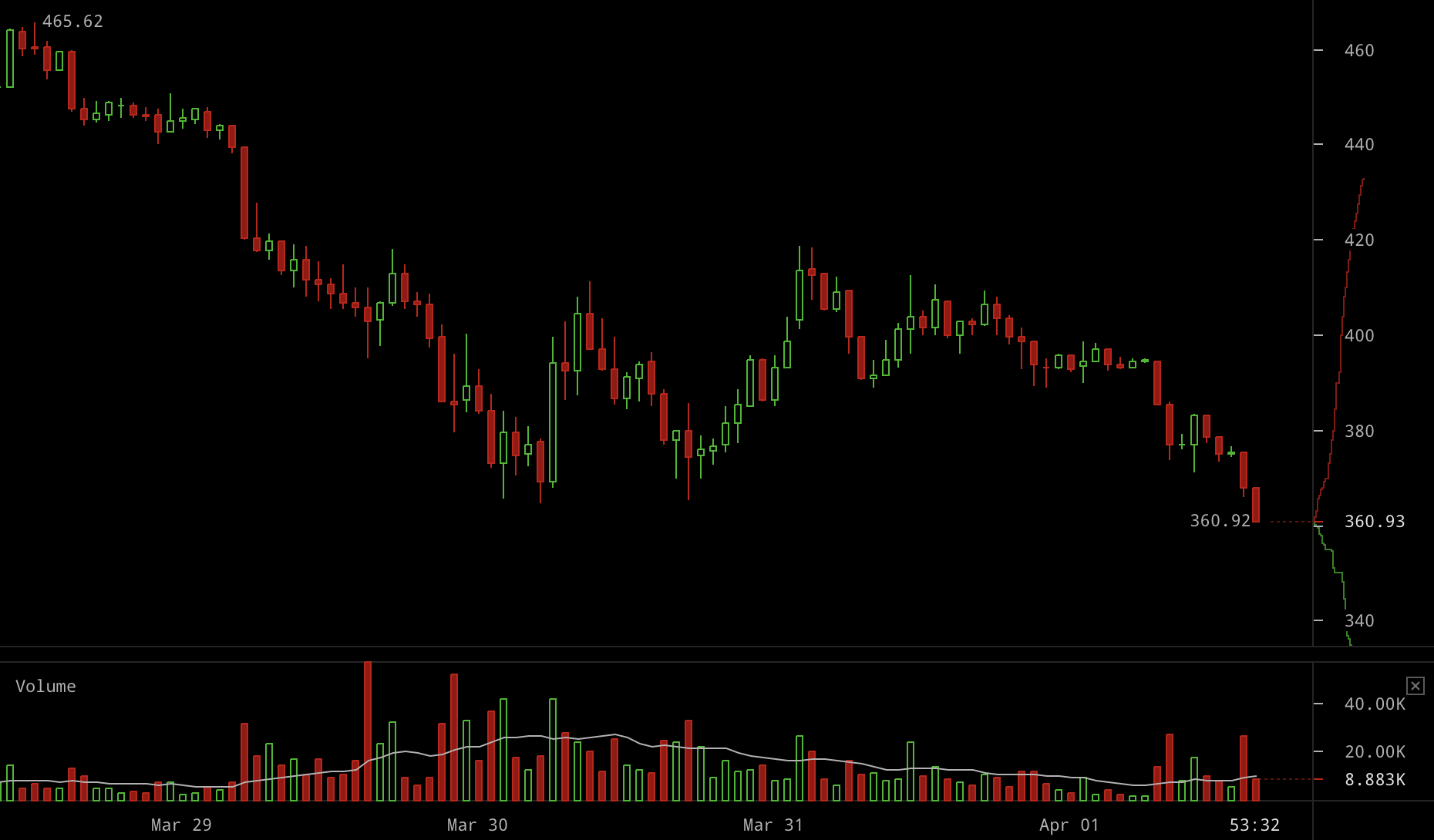 Its trading volumes are down to just one billion, while bitcoin's volumes have fallen to the lowest level in months, below $4 billion.
Its price too is near the recent low of $6,000, currently standing at around $6,500, down some $1,000 since yesterday.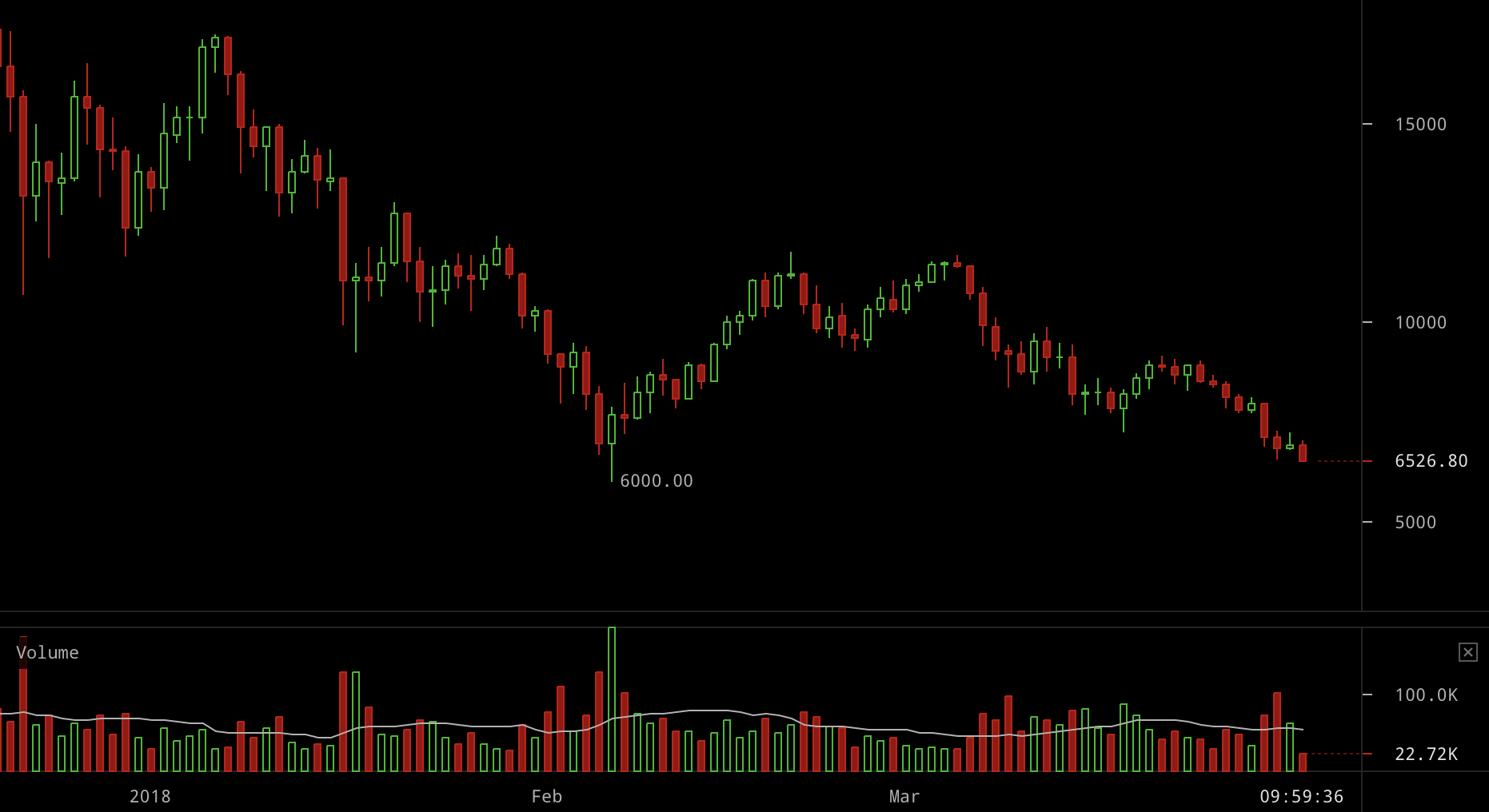 The global crypto market cap has made a new low 0f $250 billion, with trading volumes now at under $10 billion, standing at a level not seen since August 2017.

It's unclear what is causing this continued pressure on price. One theory is miners keep selling without care as they need to cover their costs.
But they could just turn off their hardware to reflect the price rather than keep selling their cryptos continuously and so sending some of them into bankruptcy, especially the small/hobby miners.
Another theory might be just sentiment, but who has held from $20,000 and suddenly decided to sell now at $6,000. Or from $1,400 for eth to now sell at $300s.
Undoubtedly some might do, with a third theory potentially being futures, yet their volumes have been surprisingly low and quite insignificant even with these falling global crypto volumes.
Leaving manipulation, but with trading volumes of some $10 billion, the manipulators must have a lot of money, or coins, to really affect the price.
So it is probably miners primarily as they produce some 20,000 eth every day. Instead of holding it they probably instantly turn it into fiat to pay their employees, or for energy, or indeed to buy more hardware.
The latter is something they keep doing, even when prices are falling. Instead of using some common sense as well as econ 101 to turn off the hardware, they keep buying more.
We've called for their punishment, especially in eth. And while previously we might have not quite agreed with Vlad Zamfir, the young man appears to have had quite a good point considering some superficial analysis of miners' relation to crypto price volatility.
Obviously at some point this will equalize if econ has anything to say, and that point is miners' cost of production for one btc or eth, but it does appear there has been a lack of consideration or study towards what does seem to be a potentially even harmful miners' effect on the crypto ecosystem.
Source: Read Full Article