Can Ethereum Re-take $420?
While bitcoiners re-hash the 2015 arguments in one of the biggest crypto conference at Deconomy in Seul, and while some re-hash the 2016 arguments of whether Craig Wright is Satoshi or not (he isn't), ethereum traders are focused on that big question: will eth $420 or not?
The currency has somewhat recovered since yesterday from $358 to $404, a price point that currently it seems to be liking quite a bit.
With volumes slightly up at the time of writing to $1.2 billion, while the global market cap remains below $300 billion with trading volumes of $13 billion.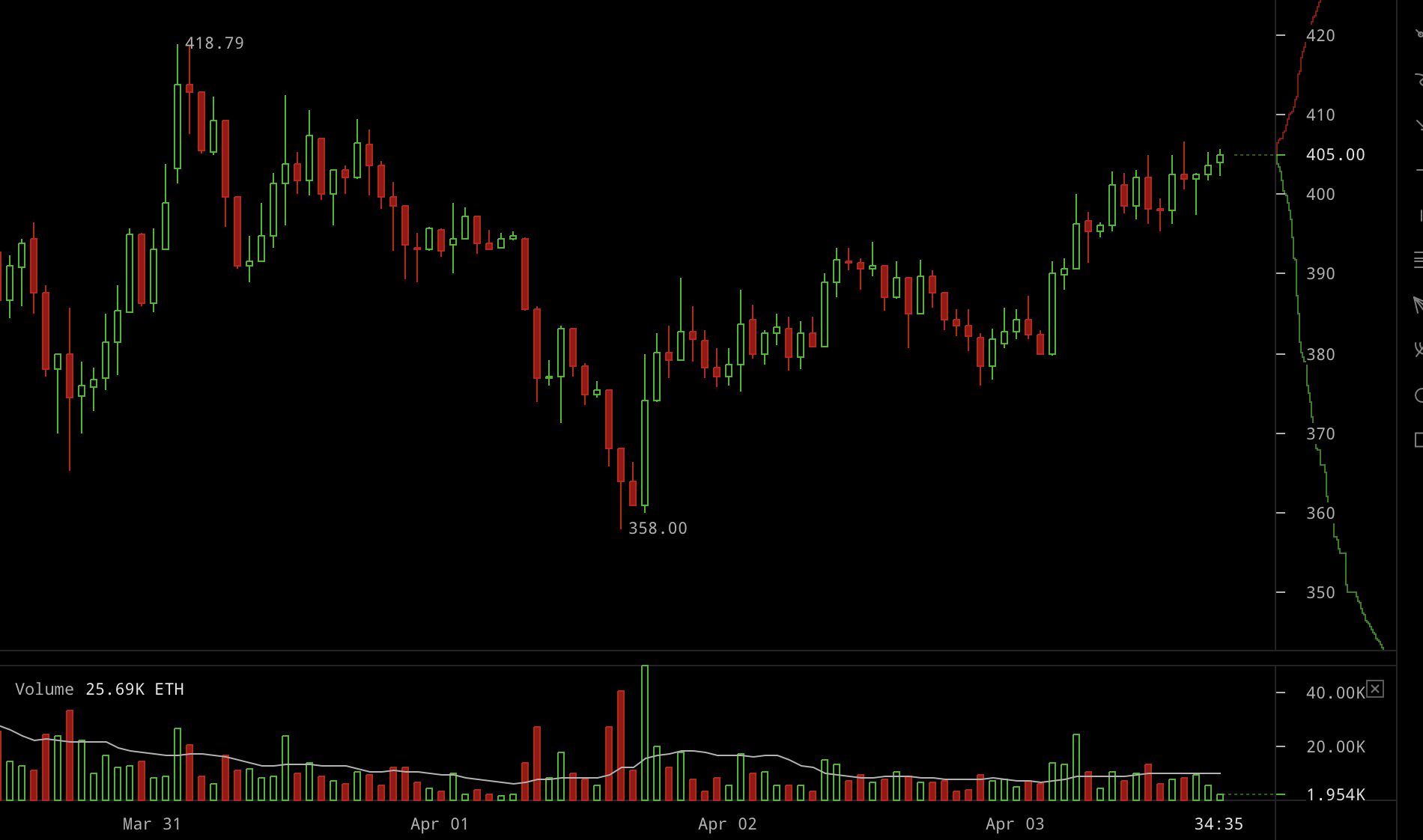 The recent local uptrend is replicated by bitcoin, which has risen some $1,000 from $6,500 to a current price of $7,500.
Moreover, the currency shows an interesting one day candle which might well suggest a bottom is in sight, but whether that's indeed the case remains to be seen.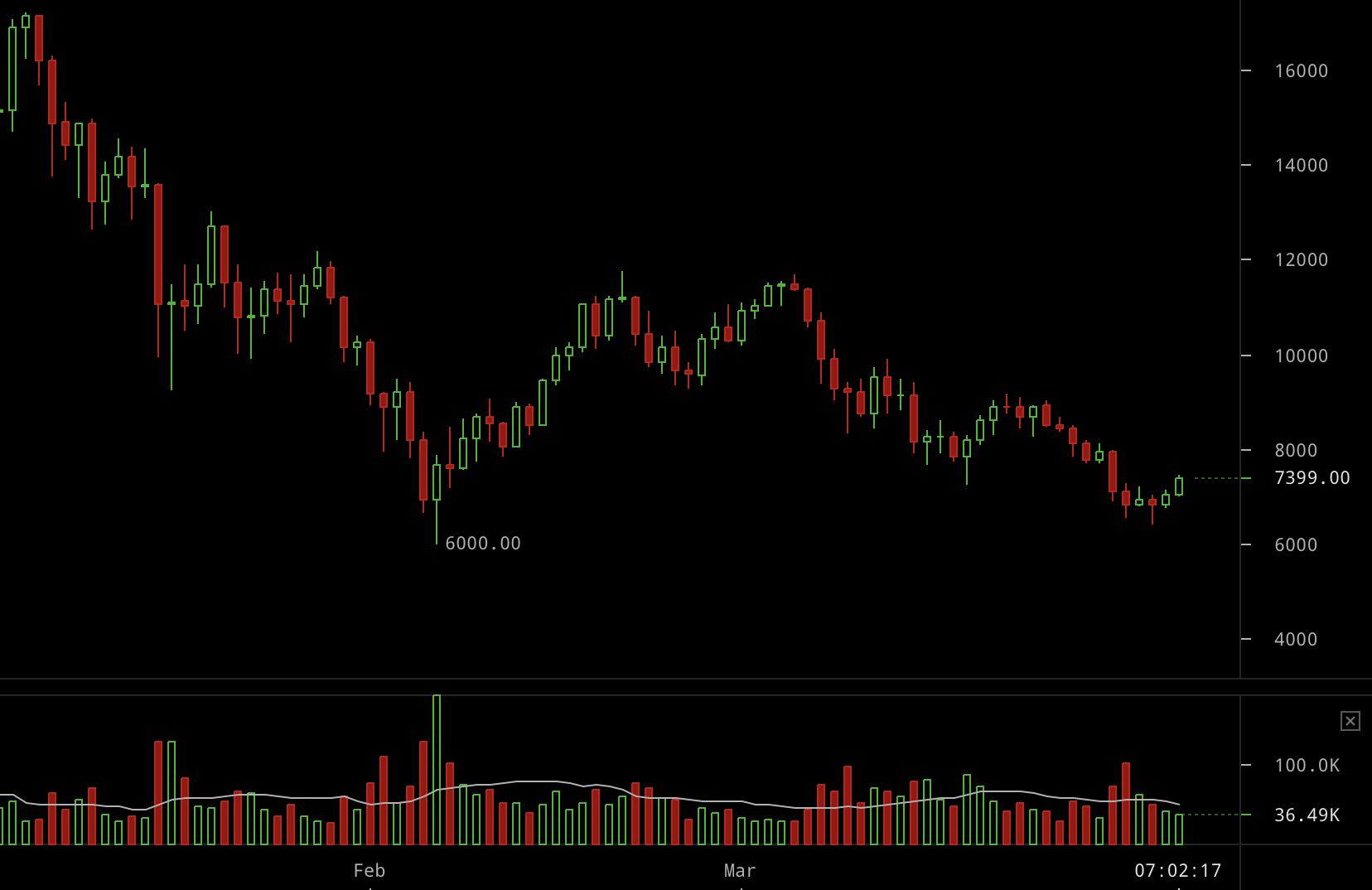 Bitcoin Cash has also risen to just above $700 at the time of writing with the currency showing a slightly higher high in four hour candles.
At this stage, however, that just about higher high seems to be barely developed, so it remains to be seen in the next few days how price will move.
The main attention currently is on ethereum's $420 line and whether it will cross it this time, which could potentially signal a bit more bullishness.
That's because that $420 has previously been a top for eth, and recently last week when it slightly recovered it went to $418 before going down once more.
That might suggest it has now become a resistance line and the point where bulls and bears might hold their fight, so indicating potentially that bears have no more ammo left or that bulls remain too week depending on how it develops.
It is also more generally a poetic line. $42, $420, $1,420. The answer to all life, the universe, and all else, perhaps. Not least because ethereum's genesis block amounts to 42 as well.
Source: Read Full Article